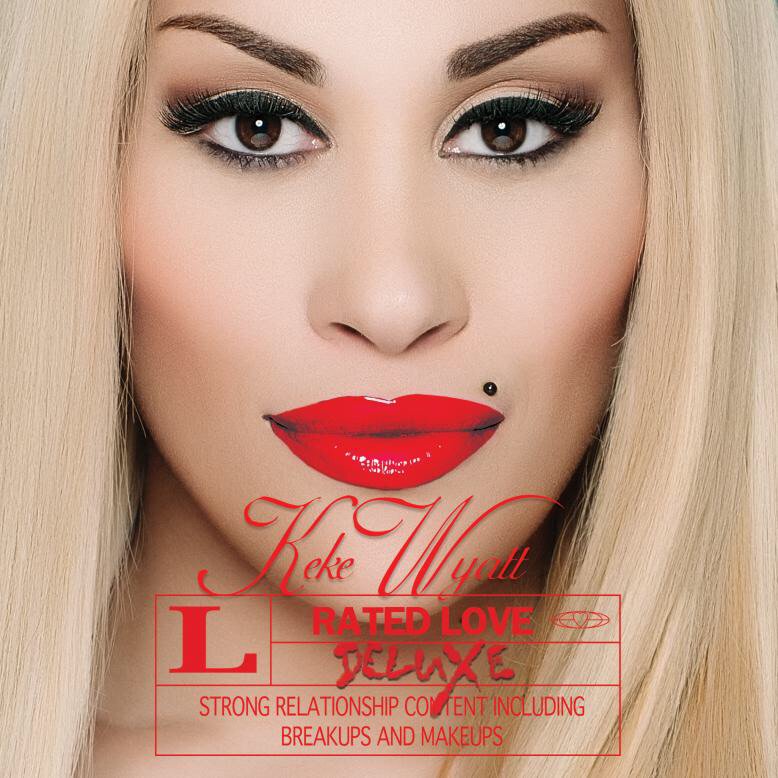 R&B singing Diva Keke Wyatt dropped

album and video for

single

"Jocedi" from her new musical project,

"Rated Love Deluxe"

,
which is a
12-song CD into a digital download boasting 17 songs plus interludes and a
follow-up to her latest project,
Rated Love. However the snappin already has it that the
new single and video "Joceci" is sure to be one fan favorite.

Watch video the single and get more deets on the Diva new album inside.
Keke Wyatt open up about what her new album is base on:
"Everything on this album that I wrote is literally what I go through with my husband, Michael Jamar Ford,

"

Keke confesses.

"All the things I want and expect from him. Musically, people want to keep me in a box with Avant (the R&B singer with whom Keke has enjoyed three mega hits as duets). I love him like a brother and we do have a great sound together; but that's not my sound, that's just how people first heard me. My sound is like a big ol' pot of gumbo. I'm biracial so I grew up around all kinds of music.

With my mother's family, one part was gospel country and another part was hillbilly country. On my daddy's side, it was down home gospel. All of that is in me, but I'm taking baby steps. I know I can't go from being one thing people have been hearing then turn around with something completely different. 'Lie Under You' from the EP is more what I love to do."




Rated Love Deluxe

was introduced with the attention-grabbing single and video "Sexy Song," about engaging all the senses in foreplay and lovemaking from a woman's point of view. The heat gets crunk even more on songs like "Red Light" and "On Repeat." However, most of

Rated Love Deluxe

is about the all-or-nothing madness that comes with being in a committed relationship with someone you absolutely adore one minute then want to smash a champagne magnum over their head the next.

"
"

One fine example of this is the acoustic and introspective "No Peace." "A relationship can be a rollercoaster,"

Keke explains

. "At home, sometimes it feels like war, but it's a war of peace. I'd rather be in a war with you than to not have you. That's how I love my spouse." On the lighter side there's the pop-country electric guitar-laden "Dumb Love." "It's so stupid when you love a person so much that you take stuff off of them you wouldn't take from anyone else. When I get mad and tell you to leave, that doesn't mean leave! That means, 'Come and hold me closer. Even if I push you away, don't let me go.' That's just how females are."
Press play to watch Jodeci video below:
Rated Love Deluxe
is available for purchase now (
http://flyt.it/RatedLoveDeluxe
).