The upcoming MTV reality star, fashion bootaylicious Diva Blac Chyna
shared a snappin on Instagram showing off her tiny waist line as she rocked a pair of the fly-ish Marc Jacobs zig zag Ninja leather Sneakers while posing it up in the back of truck… And honey Chile-boom we are loving these sneakers!
*Diva Snaps*

…

See more pics of the sneakers inside.
The Sneaker also comes in multi-colors..
More Shoe Diva:
Miley Cyrus was also spotted earlier this year rocking a black pair of the flyish Marc Jacobs Ninja Sneakers

as she left the

Butcher's Daughter restaurant in New York City
...
Check her out below...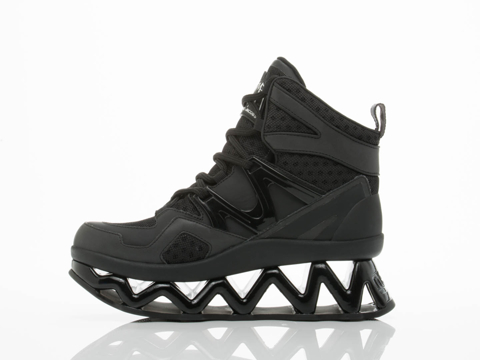 Fly Right,
Leave Comments Below?