Big, Bold, Beautiful, Divaish & curvalicious!
Oh Yes Honey, these curvalicious diva are thick to the bone and not afraid to show off their plus size body as they look stunning in Sea by Monif C swimwear... And we are oh so loving their confident. See the Plus size beauty sexy up their swimwear, inside.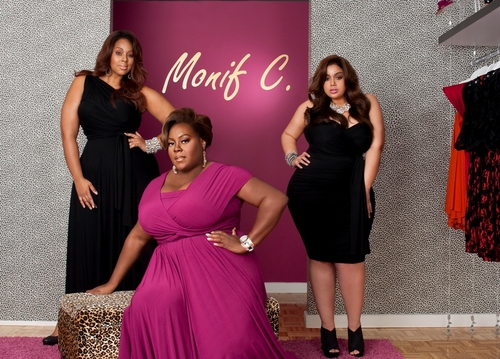 The plus size Divas are making headlines news and break the internet let alone fashion designer Monif C (she in the pink dress in above pic) website, yes Chile we tried to visit the site and it show down babe… All us curvy one is trying to get in these swimwear.
The site is booming y'all!
So here what we know so far about Monif Swimwear per O. Mail:
"Monif Clarke was first inspired to start her clothing line 10 years ago, when she struggled to find fashionable clothes to fit her size 16 body.
Today, her plus-size business is booming and she's hired Size 22 model Tess Holliday as the face of the latest campaign for her swimwear line Sea by Monif C.
Holliday, the first woman of her size to be hired by a major modeling agency, is also the first model over size 18 to model Clarke's clothing line.
'We've always featured size 14 plus models,' Clarke told Yahoo, 'But, we thought, "How do we make this more compelling for our customer?" The feedback we were getting was, "We love that you show women in size 14 and 18 but what about the 22s and 24s?"
Scroll below to see more pics of the plus size Divas...
*Diva Snaps*
To The Plus Size Beauty Wearing their Confidence... Pop Those Fingers!
Leave Comments Below?
[Photo Snap:] Instagram,
Google, O. Mail,
Instagram