Sis Tiffany Haddish was tired of them quarantine faux locs and must have really did not feel like taking them out individually. The comedian and actress took to her Instagram Live to cut off her locs protective hairstyle with a dramatic big chop. Chile Sis was not playing around either... However, she immediately explain the reason behind the hair cut saying: "I cut all of my hair off cause I want to see my scalp, she wrote in a caption. "I know where every mole is, but I don't know my scalp"... Ok we here you Girl...
*D I V A ● S N A PS*... Head on the inside to see more pics & video of the chop…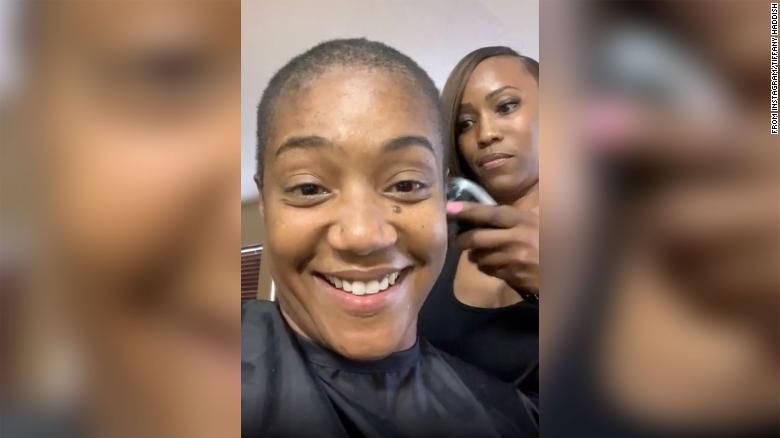 Okay her more snappin per Haddish:
"

Why, when a woman decides

'Hey, I'm gonna cut this hair off because I wanna see my scalp,'

she gotta have a mental problem?" she said. "Nothing is wrong with my brain; I'm not suffering from no emotional shit, nothing."

"
Press play:
Press Play:
Tiff showed a third video of her stylist finishing the look by trimming the rest of the hair off to reveal her bare scalp as she looked so happy... Girlll I know that feeling I big Chop my hair last year... & Oh what a Great feeling!!