Are we feeling the rappers who are sharp in black DJ Khaled, Jay Z, Future, TI and more who are all on the new hit "I Got The Key" which was permiere Sunday night doing the 2016 BET Award after show? What Y'all say about the track or did you even heard it? Oh Oh no listen to the jook inside.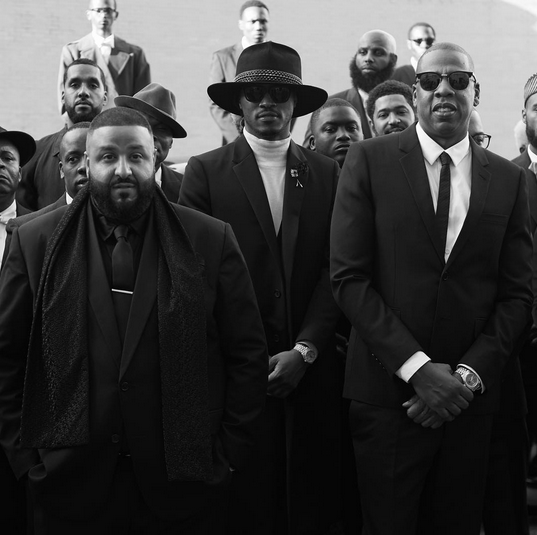 Deets on the new jook per Rap up:
"

Jay Z, DJ Khaled, and Future have the keys, the keys, the keys, and now they've got a brand new music video too.

On Sunday (Jun. 26), the trio unleashed the star-studded visual for

"I Got the Keys,"

an 808 Mafia-produced collaboration off Khaled's upcoming

Major Key

album soon after the

song's premiere

.

Set inside of a prison, the black-and-white Sam Lecca-directed clip allows Hov to rap about everything from slavery to financial stability. As he rhymes about life since his 1996 debut

Reasonable Doubt

, which just celebrated its

20th anniversary

, prisoners are shown inside of their cells.

Meanwhile, outside of the walls, in front of prison guards, Hov, Hendrix, and Khaled are joined by a slew of dapper rap acts, including T.I., Pusha T, 2 Chainz, Fabolous, A$AP Ferg, Busta Rhymes, Rick Ross, Swizz Beatz, and more

"