For sure Akeelah and the Bee is all the way gone out of Keke Palmer life. The singer/actress

has been trending on the media all week for her new single 'Yellow Light", hairdo's with an "S" , and for her new 'Queen of Kush' tattoo. We're also hearing that Folks are really feeling Keke this week... So lets see what all the snappin is about,

head inside to see Keke new single, do, & tat.
Here's the deets on the single per Rap Up:
"

The video is also an ode to Aaliyah. "One of my favorite videos was '4 Page Letter' by Aaliyah so the vision for the video was a take on that vibe, mixed in with who I am as an artist," explained Keke. "I love Aaliyah. To me she was a true artist in every sense of the word and I continue to just be inspired by her and let my heart guide me as always." saying in the interview,

"
Watch "Yellow Lights" below.
Keke shared
her latest hairdo on the gram of shaved sides and dreadlocks: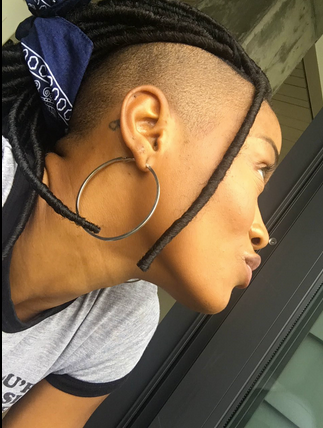 Want to know why Keke Shave one side of her hair, Press play below
Now check out Keke's latest tat that trending
Thoughts
Leave Comments Below?