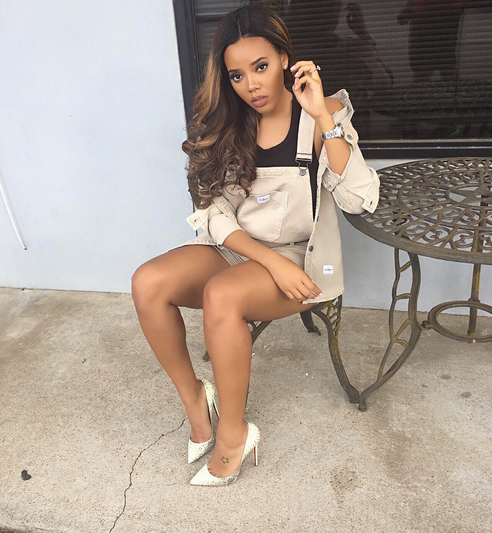 Congrats are in order for soon bride to be Angela Simmons who announce today that she is engaged now on social media to her mystery man-boo. Angela Simmons shared a pic showing off and gushing over her gorge ring! And we're hearing that See Angela's has been hiding man- boo for just about a year... mmm huh… Diva! Any who head inside to see her bling and find out who is her mystery man-boo who is about to wife her up, inside.
The 28-year-old reality tv star / model has been dating a business man allegedly by the name Sutton Sean Tennyson from Atlanta GA who currently lives in LA, and that all the snappin has about the finance-boo.. However just out Angela gorge ring she shared on Instagram with caption:
"YES!! I couldn't be more excited. This is only something I could of only dreamed of. I'm over the moon and feeling so blessed to be able to share my life with the one I truly love. Everything happened in the most perfect way."
Ang also shared the below pics...
Also Daddy Rev Ron shared his excitement for Angela
as well, he tweeted:
— Rev Run (@RevRunWisdom) April 26, 2016
*Diva Snaps8 To
Angela on Her Engagement!