Alright Now Diva, show them!
Spunky 17 teen year old name

Gigi Cunningham who has down syndrome has landed herself
a handful of modeling gigs on her hater who bullied her. But what's even more snappin about her story is that she's using her modeling talent to raise awareness for the Down syndrome community and to put an end to bullying... Yazz Diva! See Gigi get her modeling on, inside.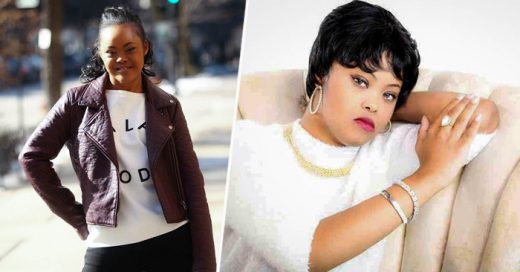 Okay here's the snap

per yahoo:
"Gigi Cunningham dreams of having a career in the entertainment industry.
Despite her recent success, several years ago Gigi was mercilessly taunted by her peers at school, Gigi's mother, Erica Butler, told The Mighty. Gigi came home in tears after being teased by a group of girls one day, but after a long talk the two figured out a way to move forward.
"Gigi understands that there are some cruel people in the world, but that you do not let that tear you down as a person,
" Butler told The Mighty in an email.
While she's too busy to be bothered by bullies these days, Gigi is aware of the fact that she'll face new challenges within the entertainment industry.
"Many doors will close and many will open,"
Gigi told The Mighty in an email.
"Always approach your obstacle with a 'I can' attitude and with a smile on your face because you are worth it. My belief is that you can do all things through Christ and with prayer nothing is impossible. Never give up and if no one else believes in you I do. We are winning. I am determined to help change the face of beauty."
Althouh Gigi has been turned away from many opportunities because she has Down Syndrome," but she do not let that or the haters stop her from her destined to be a great and a model. F

ellow model

Madeline Stuart

is one of Gigi's biggest sources of inspiration. Gigi was inspired by Stuart to pursue her dreams of being a model and actress and she hopes to meet her one day.
*Diva Snaps*

goes out to Gigi, show them Diva...Pop Those Fingers!
See pics below: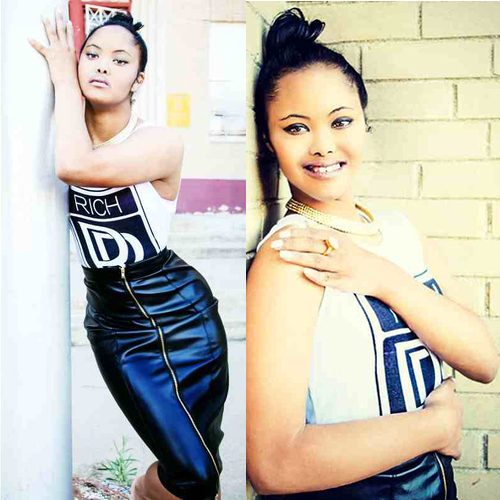 [Photo Snap]:
Facebook, Google