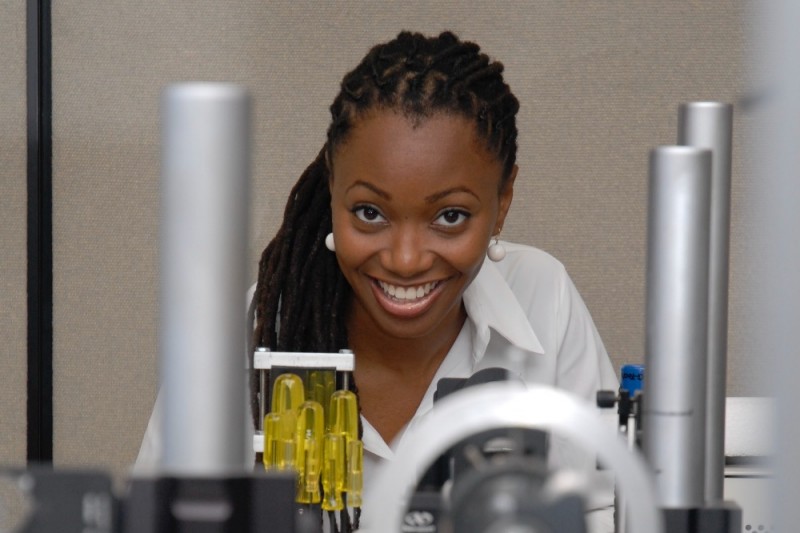 B
e
autiful Black Dr. Hadiyah-Nicole Green made a boss Diva move and won $1.1 million grant to develop laser technology to treat cancer.
Yazz Honey… that what's up!
With so many people suffering and dying from cancer, this is oh so needed.
Now if this doesn't make her a Boss Diva, what does?! Get more deets inside.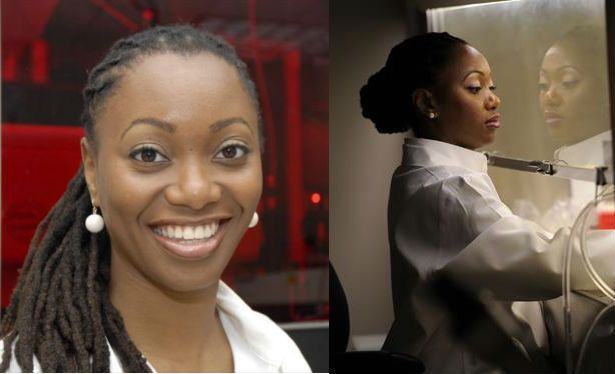 Dr. Green is a scientist who grew up in St. Louis and a boss diva for winning a large grant at a relatively young age, also for being a black female in her field dominated by white men. However Dr. Green's personal history with cancer fuels her drive to find a way to treat cancer, and she had spent seven years during her master's and doctoral programs at UAB, developing a way to target cancer cells.
A few months ago, Green was awarded a $1.1 million grant to work on a technology that targets, images and treats cancer which she snap about sayin:
"I was completely overwhelmed with joy, with thanksgiving, humbled at the opportunity that a group of my peers thought that my work was worthy for such a grant,"
she said. "

This is a huge door opening. It outlines a path to take this treatment to clinical trial."
"I'm really hoping this can change the way we treat cancer in America, "There are so many people who only get a three-month or six-month survival benefit from the drugs they take. Then three or six months later, they're sent home with no hope, nothing else we can do. Those are the patients I want to try to save, the ones where regular medicine isn't effective for them."
*Diva Snaps* to Boss Diva Dr. Green... Pop Those Fingers y'all!!