Friend!!! Toya Wright is oh so stunning and creating black girl magi on the cover of rolling out magazine.. Yazz Diva Slay!! Plus her red lips is snappin ! And her oh so pretty mini me Reginae Carter

got all elegant up looking like her mom to head out to her prom and she was looking beautiful as ever.

Check out their gorge pics inside.
Inside the issue Toya talks about creating black girl magic and being a entrepreneurial and her new book "How To Loose A Husband" Check the highlights:
Great job with your new book,

How to Lose a Husband

. How long did it take you to write it?

I've been working on this book for about eight or nine months

.
The response seems to be incredible. What are women saying about this book? In the beginning, it was a little rough when I first released the title. The book is titled

How to Lose a Husband

, and it kind of went left, [because] I was going through a separation with my husband and it was very public. People kind of thought that I was actually writing a guide to teach women how to

lose a husband

, and that's not what the book is about at all. The book is actually a novel about five women. It's based around friendship and different relationship issues. I just feel like art imitates life. So, all of these different women in this book and these different situations they are going through, it gets kind of crazy and deep. People that have purchased the book and read it tell me that I'm a certain character in the book. I did incorporate a little bit of my real life into the book along with my friends who go through different things. I just decided to open up and share it in a fiction form with adding extra things to the book to make it good and juicy. The moral of the story is that you have to be whole before you can be anybody's half.
How did you come up with the storyline?I really came up with these stories and I worked with this lady, her name is Carla, and she helped me to bring the characters to life in book form. Her imagination is crazy. I sat with her and I came up with all these things. Women and people in general, you know we go through things in life. And listening to all these stories from all these different women, including myself, it inspired me to write the book. Because the one thing we have in common is, we're looking for someone else to make us happy. And you have to be all the way happy and complete with yourself before you can give yourself to someone else. We also all have a group of divas where we all stick together and we help each other get through things, whether it's with our kids and our husbands, boyfriends — some women are side chicks — no matter what it is, and I just decided to put it all in my

How to Lose a Husband

book.
So, now you have your own publishing company. Congratulations. Tell us about that experience.Thank you. I just try to keep it very professional and keep working and keep grinding. This is actually my second book. The first time when we were on the road I had my first book, which was called

Priceless Inspirations

. It was a

New York Times

best-seller, and I decided to go with a publishing company with that book and my experience wasn't so great. So, I decided to take a different approach with this book and do everything myself in house. Not only did I decide to put out a new book,

How to Lose a Husband

, I also started my own publishing company and it's called Toya Wright Publishing, and that's something big and new and it's something I'm very excited about because this is a 100 percent independent project and I didn't think that it was going to take off [so] fast. It's been doing amazing, so thanks for the support.
That's amazing and inspirational and shows you have business acumen. We know you own two retail stores. Tell us why you decided to become an entrepreneur.

With my clothing store, I always had a passion for fashion. I just love shopping. If I can spend all this money on clothes, I might as well own my own clothing boutique. So, I decided to open my first boutique, which is in my hometown of New Orleans, and I opened that 6 1/2 years ago, and it's still open. The name of it is Garb Boutique and it's located on 2042 Magazine St. in New Orleans. I opened my second location in Atlanta, and it's in West Village Place in Smyrna, Georgia, and it's called Garb Shoetique. I just love clothes and shoes, and I just wanted to get into the retail side of selling my own stuff. Instead of promoting other stuff, I can promote my own stuff. So, I did some research and opened my store and it's been doing really good.
You kind of glossed over that. Share the importance of doing research first with other women who are thinking about going into business.

Because I think it's very important to do research first. I didn't go to school for business, so I had to meet people to teach me that. I had this friend, her name is Peaches. She kind of gave me the ropes. She's been in retail for over 16 years. So, she taught me everything she knew about owning and running a boutique. The most important thing is having trustworthy people around you. You have to really put good people in place to run your businesses, especially if you don't live in that city.
You also have other business ventures. Can you tell us about those?The Toya Wright brand is full of everything beauty. We have hair, which is the hair that's in my head now. I have a bonnet line, which is called Bonnet Bling. It's a luxury hair bonnet. Instead of going to sleep with the granny bonnet, I have bonnets with diamonds on them called Before Bedheads and you can get those atwww.BeforeBedHeads.com. And I'm also looking to put those in beauty stores really, really soon. We're working on that. I also have … the boutiques, the bonnets, my publishing company, and my new book,

How to Lose a Husband

.
Those are all wonderful ventures. They speak to your power as a woman. Speaking of powerful women, you're about to go out on a hot tour with the Girl Power Tour. What can you tell us about the tour?

I

love that I'm a part of the Girl Power Tour. I think it's an amazing tour to bring different women from different walks of life together to do something like this. I feel we all have different things to offer. I just feel like when Sabrina [Peterson] reached out to me to be a part of the tour, I was very excited. When she [shared the list of] all the women they handpicked to be a part of this tour and why, I thought it was great, and I'm all down for it. And I'm excited. I feel like women are going to learn a lot from this tour. You know, it's all about Girl Power. You can find out more about the tour at http://www.thegirlpowertour.org/#!about-the-tour/cjg9.
Scroll below to see Toya Slay her pic in the mag...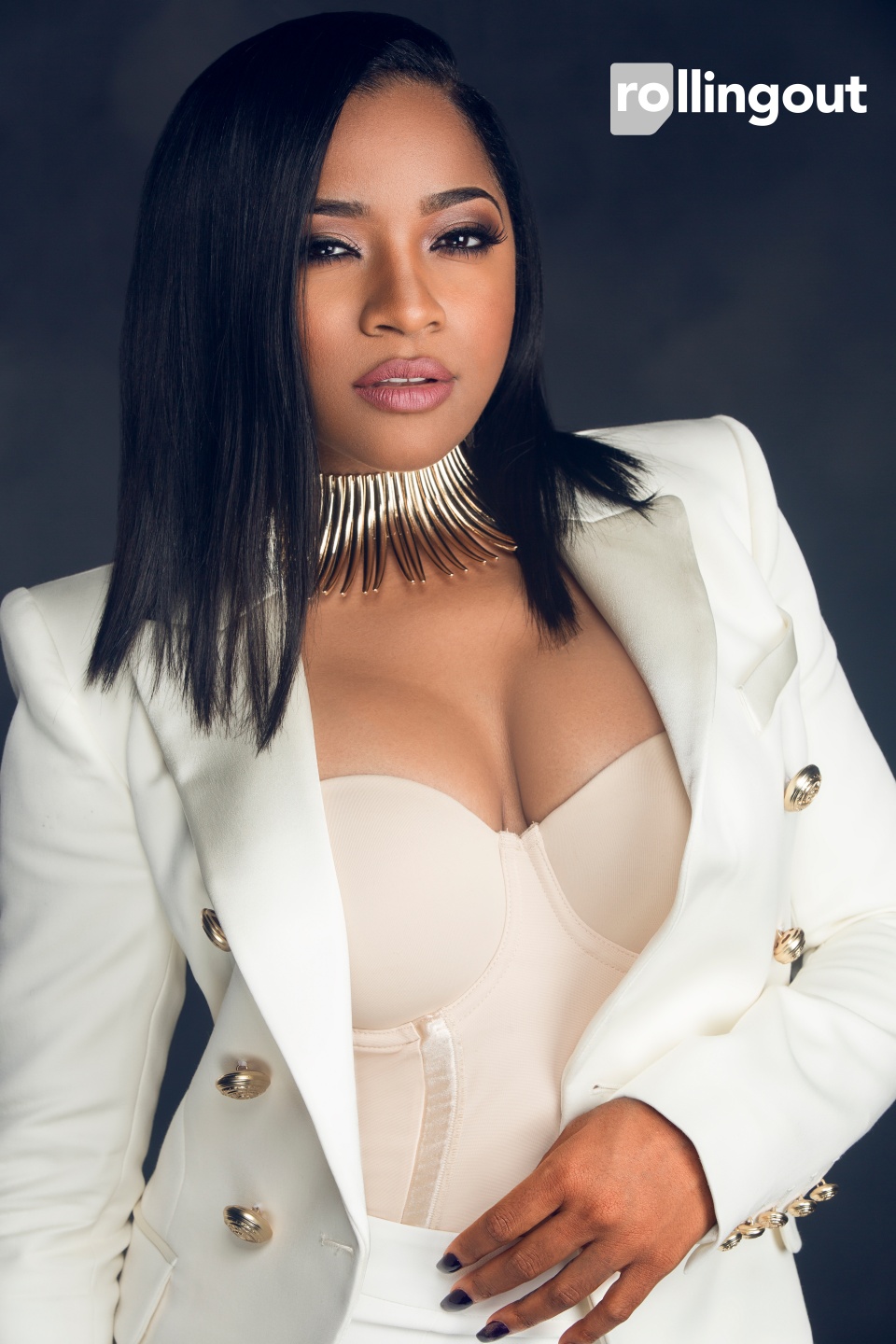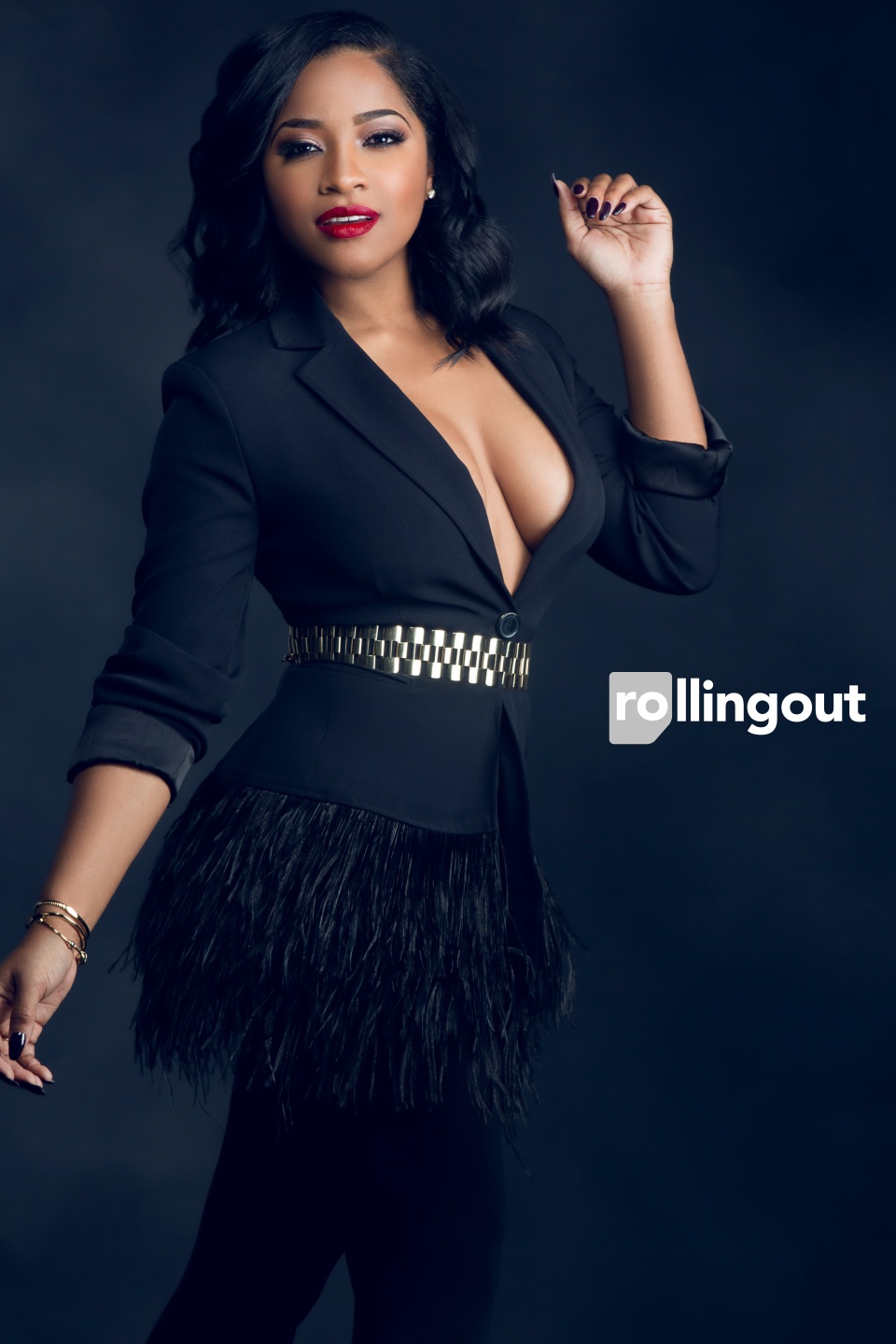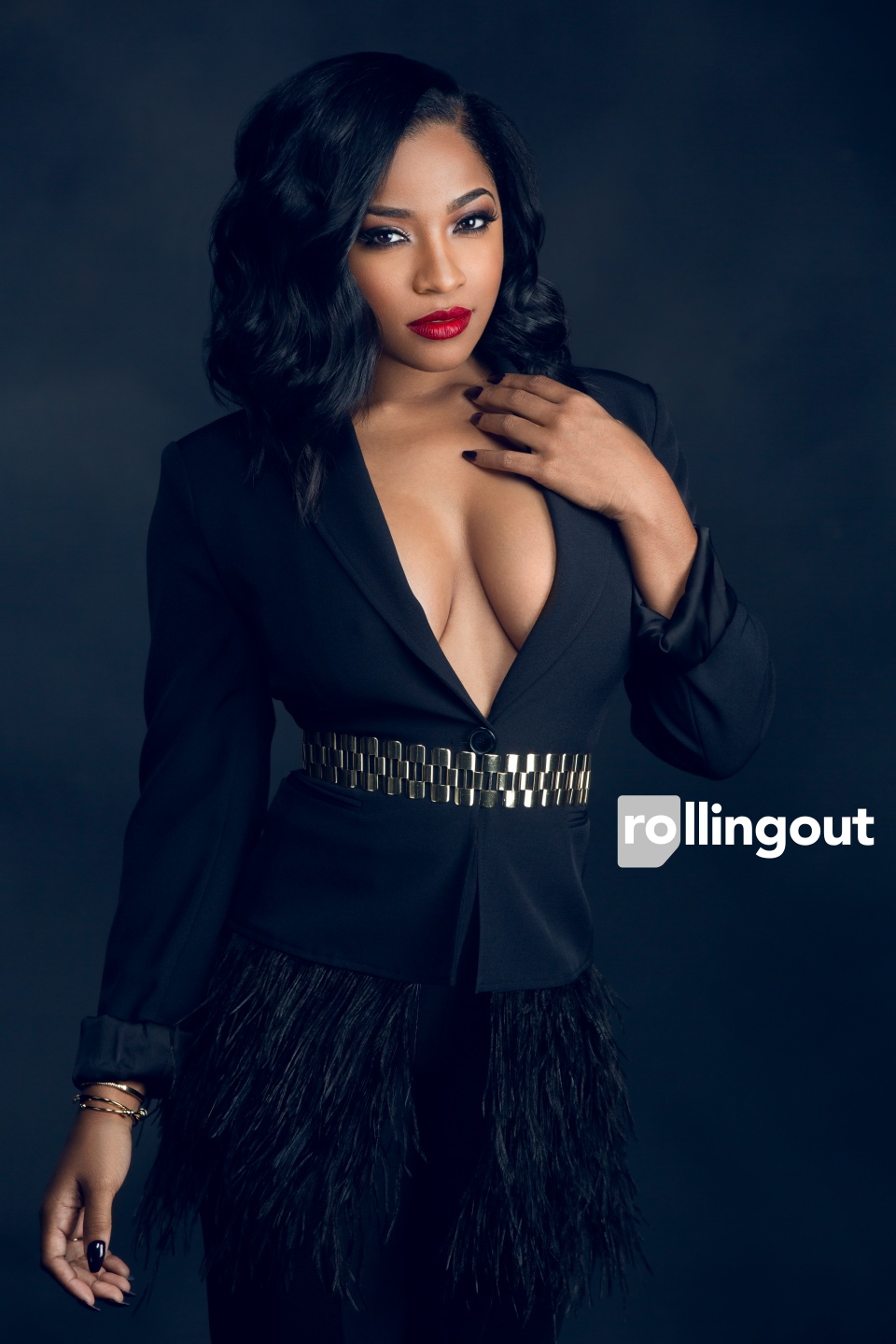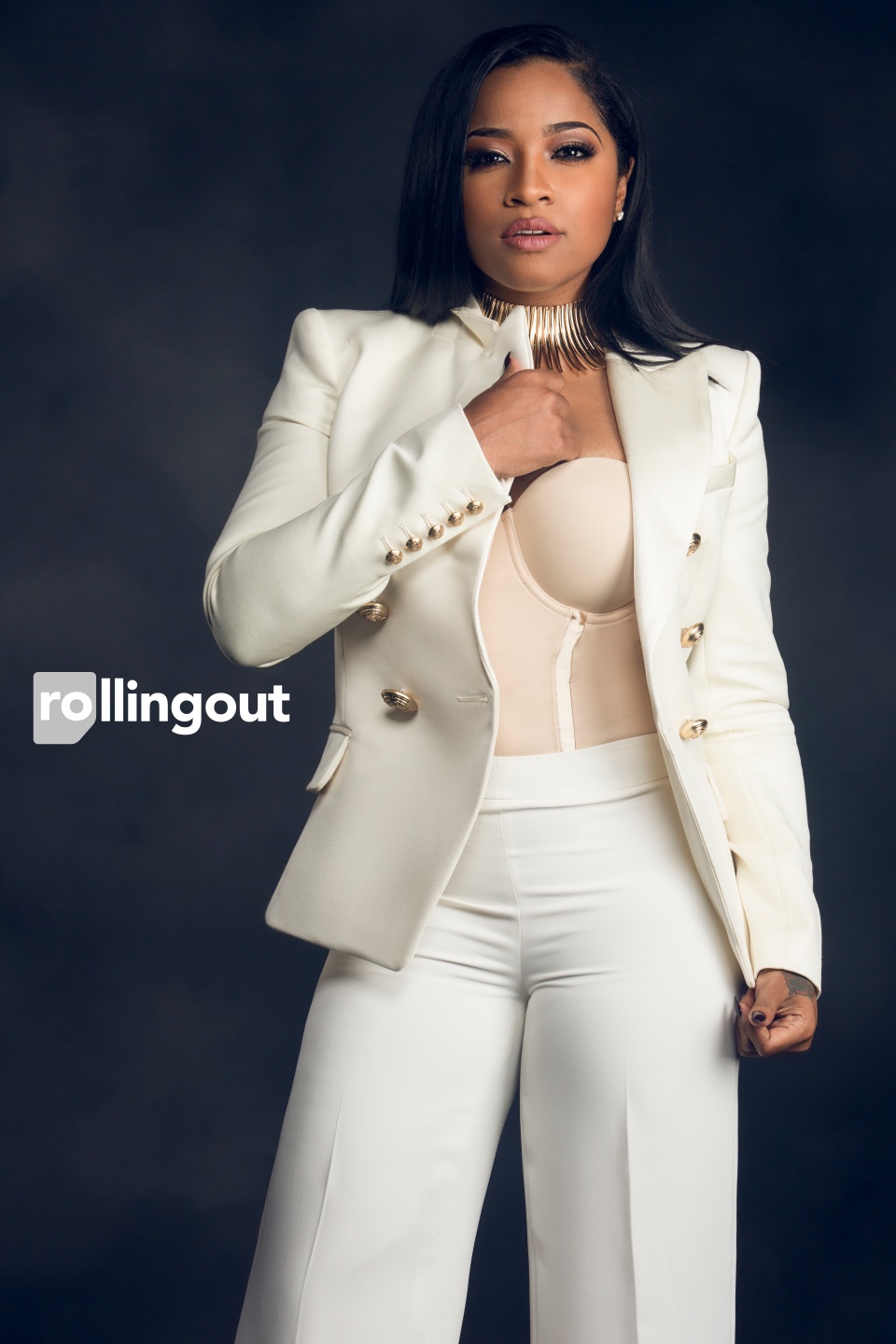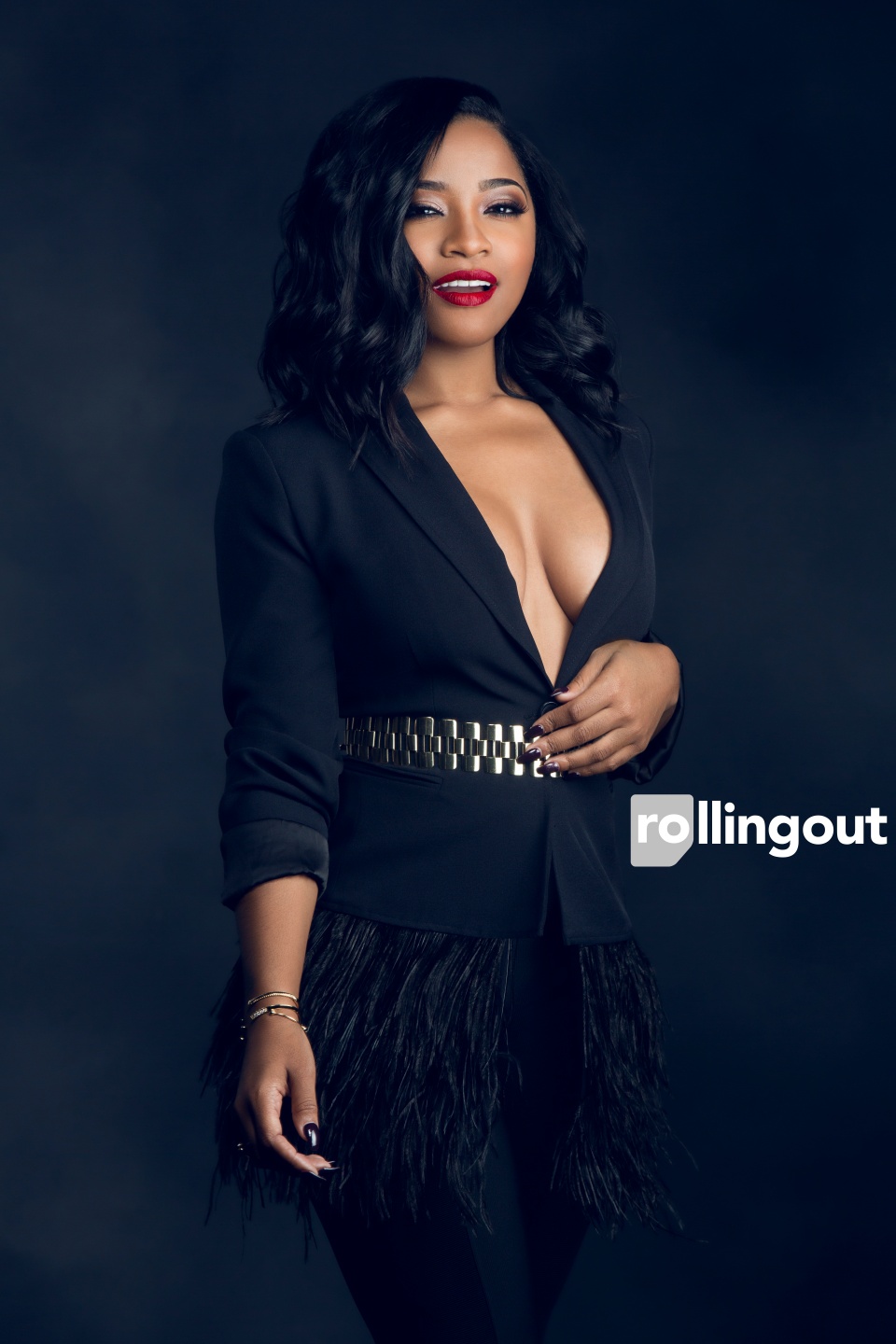 More Diva:
Well just look how times fly and how Ms. Reginae Carter has grown up so beautiful and his attending her 12th year of high school prom looking gorgeous just like her Mother... Pics below...

[Photo Snap]:
Instagram, Rolling Out