Who You Hanged with this Weekend?
A glowing new-momma-diva to be Althea Heart hanged out and party up to celebrate her fab baby with fiancé man-boo Benzino for their unborn baby boy… Aww and my goodness was it a nice party hardy baby shower…

See pics and videos on the inside.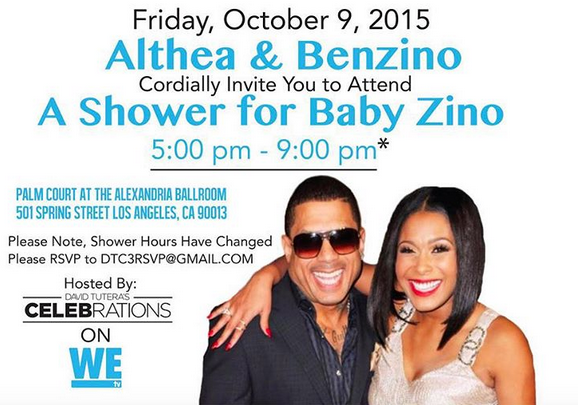 So yeah Thi- Thiand her growing baby boy along a with Zino and an host of friends attend her all the way live fab baby shower on the weekend in L.A. all put together by the one and only party hottie David Tutera… Yes Folks we will get to see the shower live on WeTv.
Scroll below to see the shower pics and videos below
…
Thank you
for coming to our celebration for
now I can truly say he will be born with a silver spoon in his mouth