On Sunday night Nicki Minaj partied with Hub-Boo Meek Mills and a group of
famous
faces after hitting the stage at her Pink
print tour in in Atlanta, Georgia. Mi lady Diva Mills-Minaj stood out in the Click wearing a cute-ish bold red and blue striped top to being out her glow and ponytail. Aye Nick!

Get Diva bold shirt on the inside.
The 32-year-old raptress and her fabulous ponytail attended the afterparty for her Pinkprint tour at the XS Lounge in the city looking super pretty in a bold red and blue StellaMcCartney Striped knit top $528 and
hugging pale washed-out skinny jeans
where she hooked up with Toya Wright, Singer Monica, Yo Gotti and many more…
Scroll below to see more pics…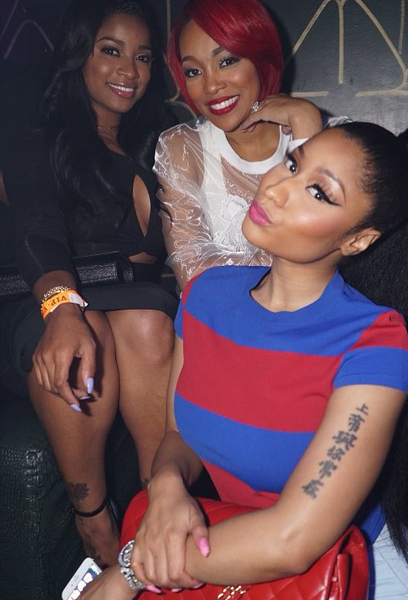 .
Watch Monica perform here:
Nicki also dismissed rumors that she and Meek Mill broke up by telling her fans:
"Make some noise for my fuckin' husband, ya'll."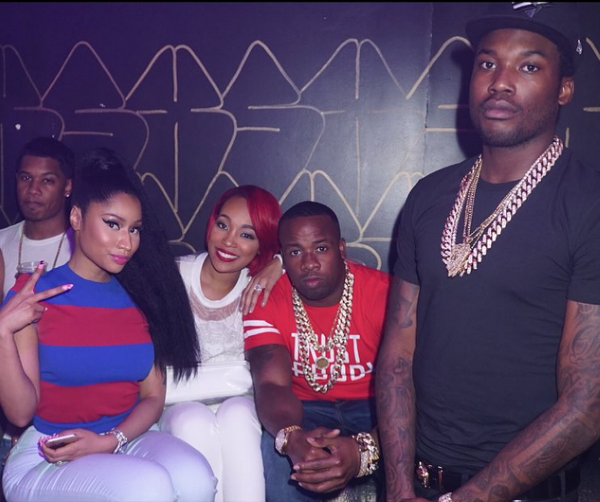 Thoughts,
Leave Comments Below?