Honey we see former NBA player Baron Davis about to bring the S-curls back to life or maybe not.
The ex-baller appeared on ESPN First Take to discuss the NBA Finals between the Cleveland Cavaliers and the Golden State Warriors, when his hair do made social media headlines. All folks could focus on is his snappin new s-curl hairdo. Lol oh Lawd, we can't… LOL!

Check the player look plus see other celebs snapper who use to rock the s-curl do, inside

.
In the above pic this was the

Baron Davis look before, and now player player is rocking a S-to-the-curl... Ha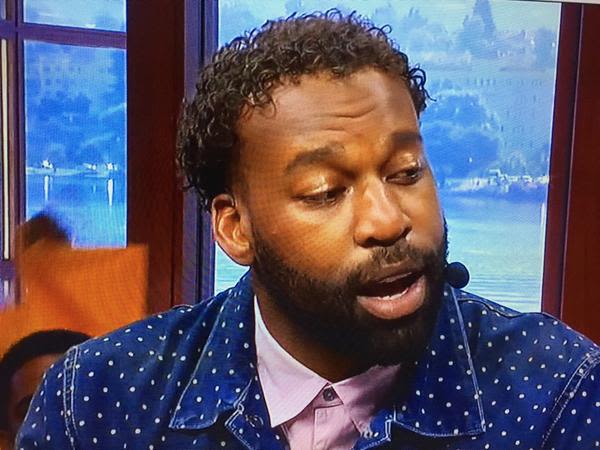 Chile and yall know the Folks on Twitter went to snappin about player, player hair do...

Check it out below:
Now check out the Celeb who Baron may have got his inspire look from... below
Rapper JaRule...
Will Smith...
Singer Ginuwine..