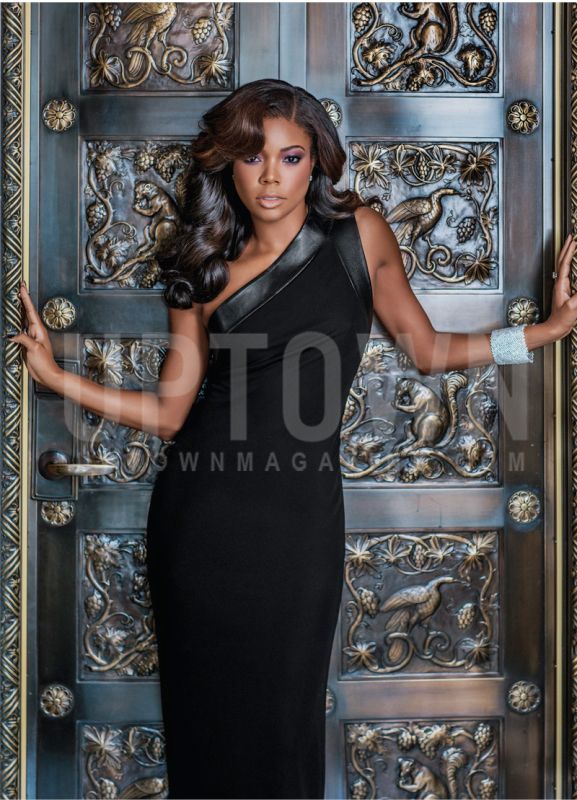 Alright Now! Gabby Looking Diva-Bad!
Gabrielle Union don't age at all as she is looking fabulous at 42 years old, as she snapped on the cover of UPTOWN's December/January issue serving elegance, fierceness, and did we mention fab-ness oh yeah mm huh... Get Diva...

See more pics of the 'Being Mary Jane' Top Five gorgeous pics of the actress looking stunning fleek on the inside.
Chile Boo age ain't def but a number!
*Diva Snaps*
to Gabby...Pop Those Fingers!
More Diva
:
Now check out Gabby serve cake to her Fam only to drop it below...
Okay here's the snap

on dropping the holiday cake on the floor per O. Mail:
"Gabrielle Union looks like the picture perfect homemaker in her 2014 Christmas card.
The 42-year-old actress is graciously serving a chocolate cake to her husband Dwyane Wade and his family as they sit waiting at the dinner table.
But as revealed in behind the scenes footage, the Being Mary Jane star accidentally dropped the cake on the floor while bending over to kiss her 32-year-old basketball pro husband on the forehead."
Press play to the Fam Photo shoot below:
Thoughts,
Leave Comments Below?
[Photo Snap:]
Google, O. Mail