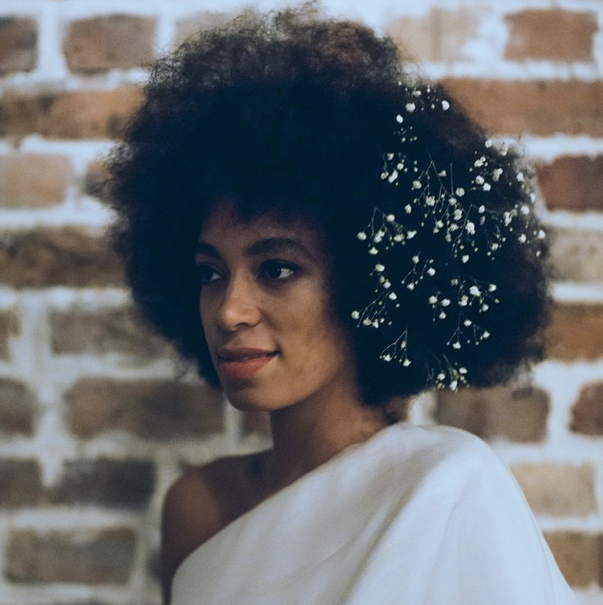 So about what happen to Soloange breaking out in the hives on her beautiful wedding is… Well let her tell it herself…

Get the deets inside
.
The now new wifey who goes by the name of Solange Knowles-Freguson shared In a few Instagram posts, Solo posted about her special day saying:
"I had the best day of my life and ended it with an abundance of peace, love over flowing through me like never before. Words only understate the feelings I experienced, but I want to thank you for all of your beautiful sentiments. I'm now one, with the one."
In the above pic she also wrote:
"Dreaming of these flowers my sister put in my hair at dinner. One by one they bloomed in my afro, and stayed there until I danced them away"...
Aww..
.
So about the new wifey breaking out in hives after dancing it up during a second line dance. Solo responded:
"#Solange's perfect wedding day ended with a not-so-perfect and unfortunate situation. We have confirmed the pics were released by a British paparazzi agency. She was rushed away from the festivities by her sister, husband, brother-in-law and son after suffering from a reported allergic reaction. Her rep declined to comment. Get well soon Solange."
Check the video below:
Any Thoughts,
Leave Comments Below?