After Monday night episode of ratchet Hop Hip aired showing Lil Scrappy new lady-boo Bambi recovering from having a miscarriage. Folks took to social media of course begin to snapped that Bam was faking her pregnancy. So e Bam decide to show proof that she was knocked up and did in fact lose her and Scrappy fetus
.
See the proof inside.


Since Folks did not believe Bam storyline of her having a unfortunate miscarriage, and saying she faked a pregnancy for TV. The Bam decide to set the record straight with sharing pics of her in the hospital and discharge documents while releasing a statement via her rep saying:
"This incident was life changing and it is hard for me to watch this tragedy replay over again! I was in love with the idea of being pregnant and an abortion was the last thing on my mind. I had a miscarriage and now I have to relive it with the world to watch! I would appreciate it if everyone would allow me and Scrappy to deal with the lost of our baby and not make speculations as to what happened. I am healing from this and Scrappy has been by my side during this process."
Now see her ill hospital pics and docs below...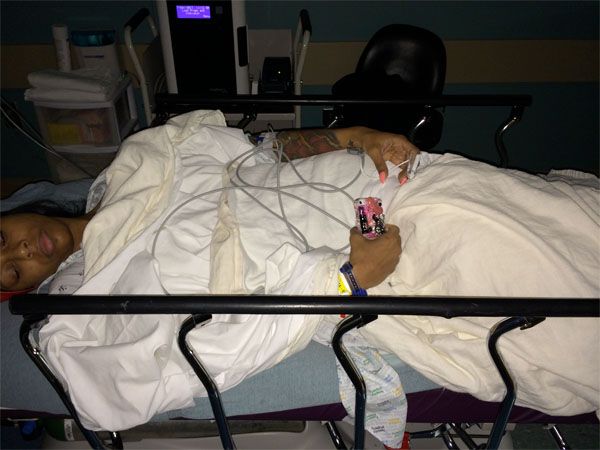 And Bam! there you have it!