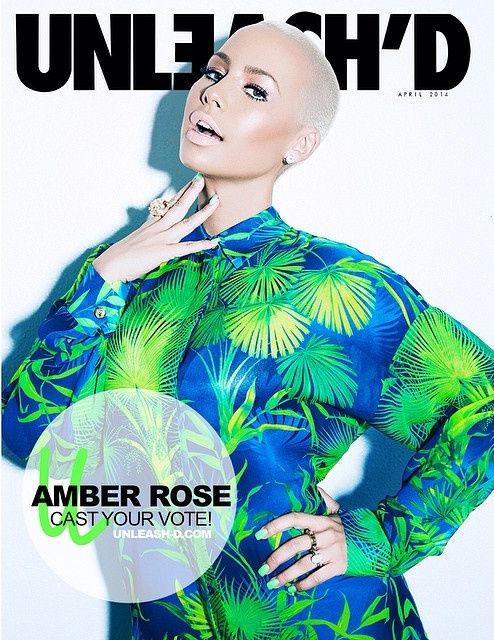 Rapper Wiz Khalifa wifey-boo Amber Rose snappped it up oh so pretty and hot to def as she cover Unleash'd magazine shoot. While in the grove the modeling diva decided to twerk for the camera.. Yes Folks Amber 'did it for the cameras'.

See pics and watch the video shoots inside.
Stepping back into the modeling game. The 30-year-old mom to Bash is being such a fashion diva as she rocked a vibrant royal blue blouse decorated with a green plant print which still had the tag on it, with neon chartreuse platform heels, and a flashy gold chain necklace and a pair of large stud earrings with a beat down face of make-up, as she twerk near a white wall.
Scroll below to see the covers pics & video....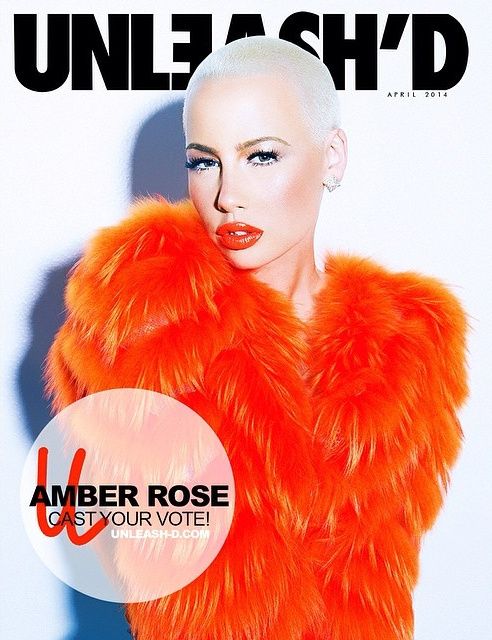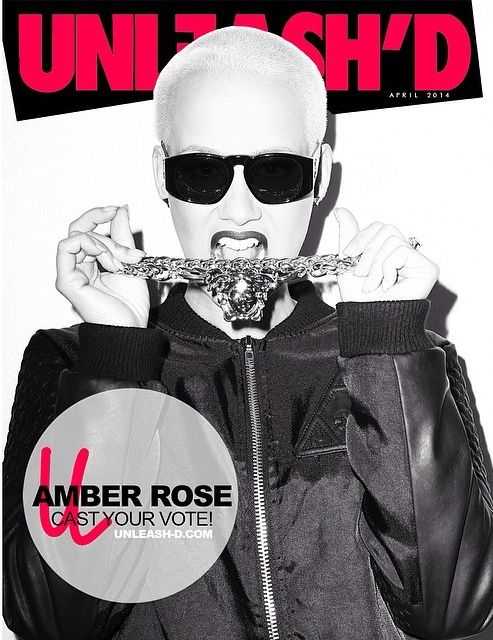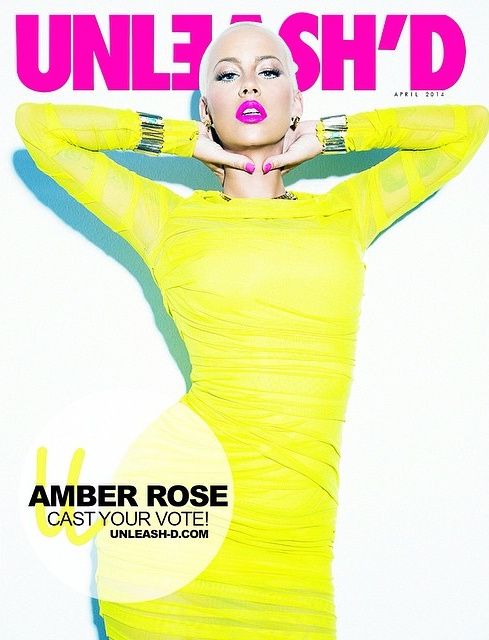 Press play to watch the videos
Do it Amber! Twerk Sumthing!