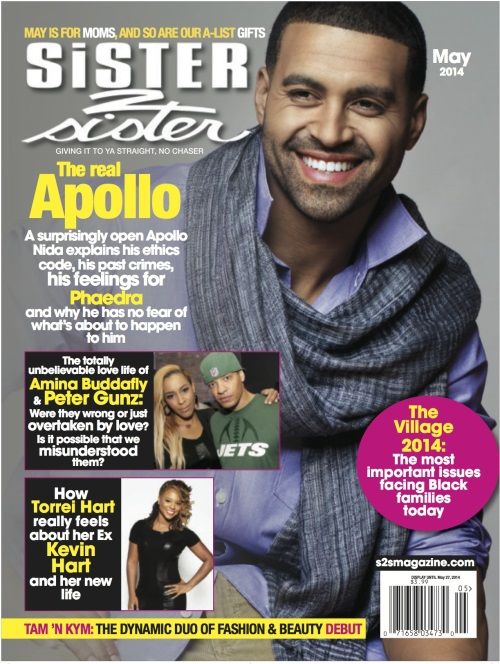 Since most of the attention been on RHOA stars Porsha, Kenya and now Nene, Cynthia beef, it's only right that Phaedra Hubby-Boo Apollo Nida get some of that attention as he hit up in Sister 2 Sister Magazine to speak on storylines regarding his alleged crime and pending charges.

See what he said inside.
In an exclusive interview with Sister2Sister Magazine, Apollo Nida opened up for the first time about his pending legal charges and his marriage to Phaedra. Here are the highlights:
"My mom OD'd on heroin, actually in front of me when I was about 7"
On turning to religion while in prison (he was locked up for 6 years for racketeering)
"I studied three religions when I was down: Buddhism, Islam and Christianity. I also led a ministry when I was in there, like a congregation."
"I really admired everything that she did as a woman. I think that we have lost sight of the true picture, which is that we did take an oath to God and we did build a family and a brand. Whatever has come of this reality fiasco, we have had two beautiful children, and at the end of the day, I only wish her the best."
Will their marriage last:
"I can't say if it's going to last. But I hope that it does…I definitely love her. I've grown to love her more."
Is he nervous about facing serious charges of bank fraud and identity theft
:
"I don't really get nervous. And this is not just boasting or bragging. Phaedra – I'm sure she's nervous because at the end of the day, I'm putting my career in jeopardy.