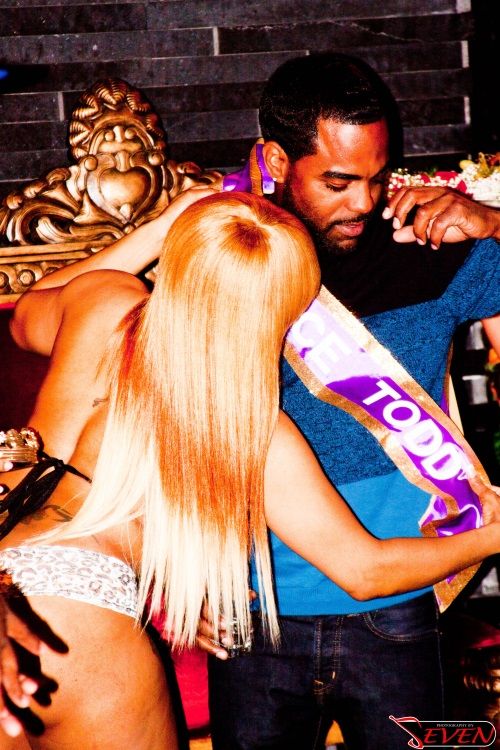 Look like Todd Tucker bachelor party was all the way turnt up with a lot more strippers then his fiance-boo KandiBurruss. And some of Atlanta's most famously reality stars husband Peter Thomas, Kirk Frost

and

Apollo Nida was all pretty

entertained as they was picture getting lapdances, and smacking on some bootay.

See it all goes down inside.
And the scenery look a lil sum thing, sum thing like this....
Scroll down to see more pics..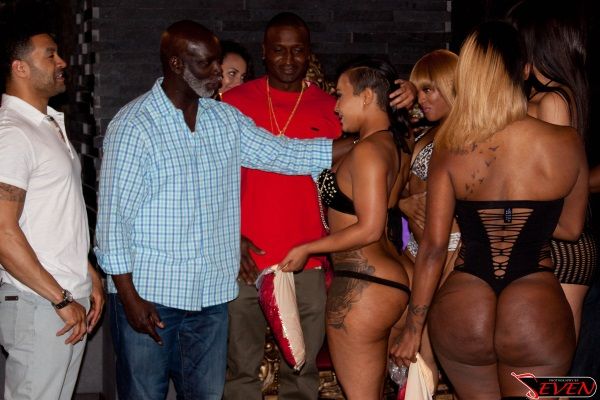 Low and behold if Mama Joyce ever get her eyes on these pics.. All hell gone break loose when she sees the shenanigans that went down at Todd bachelor party at Atlanta's Bar One that is owned by

Peter Thomas.
However we wonder did Apollo make it rain $8k like he usually do or if those pockets was kept tight so he can pay

legal fees?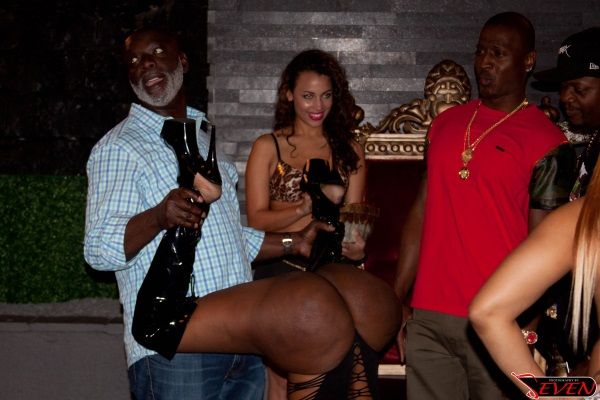 So on that note let us all keep Todd lifted up in our