Turnt down for what?!? RHOA start Porsha Williams was spotted Thrusday night pulling up to the club in a Rolls Royce in the 'A'. Still living it up and not worried at all about nothing. Nothing as in like just posting bail for laying the snap down on Kenya Moore.

See Porsha clubbing inside

.
So the divorcee diva Porsha was spotted turn up in Reign nightclub in Atlanta with her sista Lauren and her new boobs in a braless $1,680 ice blue mini dress by Balmain.
See more pics below...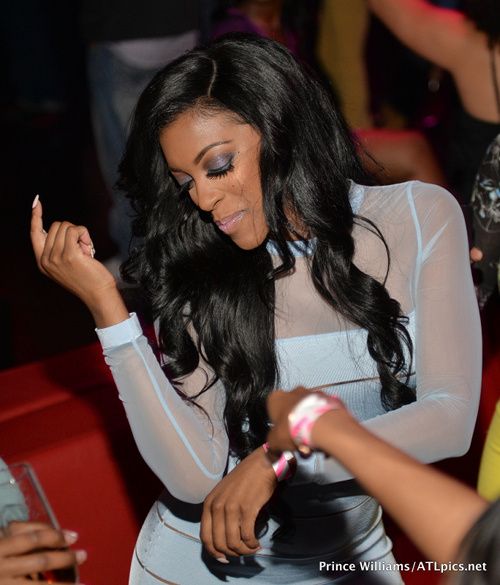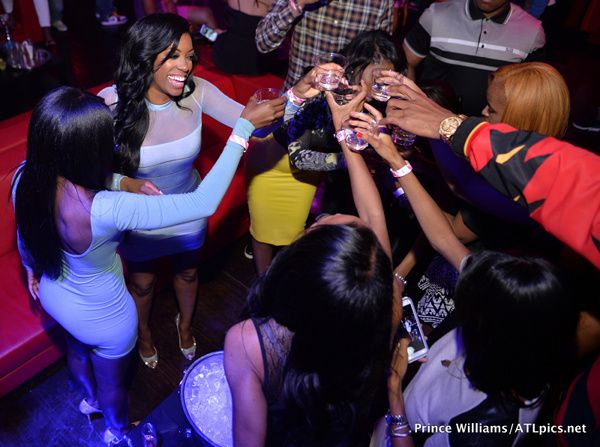 Porsha turn herself in tot he poe=poe on Wednesday after Kenya Moore called 911 claiming battery charges.
Check out another preview from the upcoming reunion show (with Part 1 kicking off this Sunday) below.