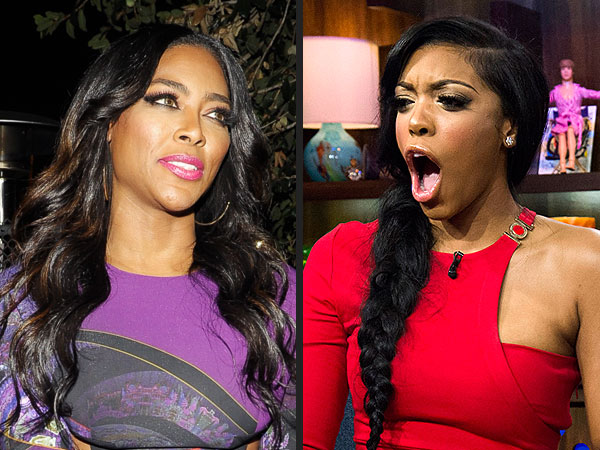 Oh no she didn't call the po-po...!

We know we took it back

.
Somebody need to slap Kenya Moore some more for calling the cop. You mean to tell me Kenya call the cop. Not with the mouth she has.... Chile Bye. So she recently told US Weekly it didn't go down like it is being snap, and now there is a explosive 911 call from Kenya giving the tea about how cast mate Porsha William attack her.... Lawd say it aint so...

Ya'll grab a seat now to listen to the 911 call inside.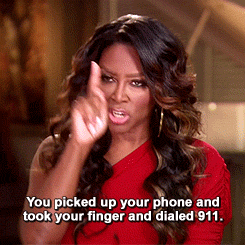 Kenya Moore and Porsha Williams were involved in a nasty fight during the "RHOA" reunion taping at The Biltmore Hotel last week. Although Bravo and their RHOA castmates have been silent about what went down, the newly released 911 call sheds light on Kenya's version of the story.
Apparently the rumors that Porsha Stewart served Kenya Moore with a two-piece at the reunion show taping was true and TMZ has the 911 call to prove it.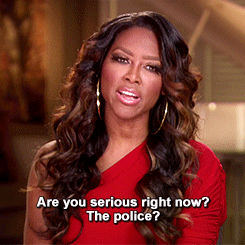 According to Miss USA, the reigning Miss Underground Railroad (wearing a gold dress) attacked her on the 3rd floor of The Biltmore.

"I've just been assaulted.....She hit me in my head and was fighting me! Hitting Me!"

During the call, Kenya requested that the police be sent to the third floor.
Hmmm...if Bravo has a no-violence policy, this could be the end of Porsha's existence on RHOA.- per YBF
Listen to the dramatic 911 call here:
Seriously tho Kenya! Really! no words....smh! Not Miss snappin twirl team