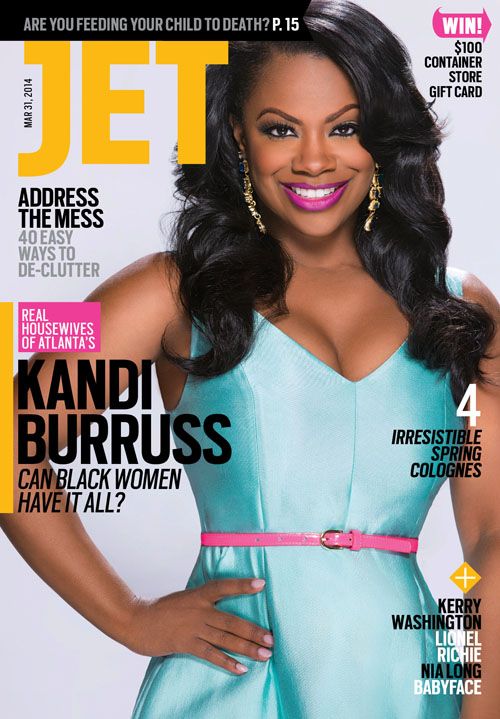 First, if we must say Kandi Burruss looks amazing as she grace the cover of Jet Magazine where the singer/ reality star chit chat about her upcoming marriage and Mama Joyce, all while she reflects on the success of her career.

See more of Kandi as she snap it up with Jet mag inside.
In this current issue of JET Mag the "Real housewives of Atlanta star Kandi Burruss share some insight about how her fiance-boo Todd Tucker will get married and how he help her become better businesswoman, and her on and off relationship with her snappin mother. And speaking of her Mother Ms. Joyce revealed what will need to happen for her to accept her Todd in her daughter life saying:
"I pray that I am wrong. If they are married and it lasts I will be the first to apologize," she said.
Now check out the highlights from Kandi's interview:
On why her mom disapproves of Todd:

"When my mother was younger it was all about getting a man to be a provider. She leans toward a man who is financially more well-off than the dude who is just a good guy." She added, "I've dated guys who are more successful than me, and my mom is like, no matter what he does wrong, you have to work it out."




On how Todd has helped her become a better businesswoman:

"I love that Todd is affectionate and relationship-oriented. But he's also a leader and a planner, and because of his production background he makes me a better businesswoman."




"When I speak about anything on camera I want to accomplish it before we finish taping. I am a 'do what I say' person. I want people to know I'm not a [phony]. I hate when people on reality shows mention how they want to do this and that, but you never hear of it again," she added.

On when she and Todd are getting married:

"We are moving forward," she reveals about her pending nuptials. "I have a date, but I'm not saying."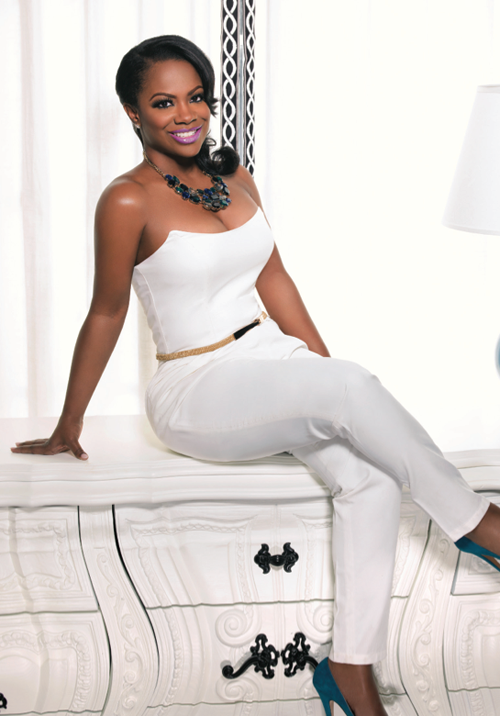 Check out the Behind the Scenes Video from the Cover shoot below:
The issue is on newsstands now.
Thoughts, Leave Comments Below?