Magazine Diva Toya Wright is that cover girl for SHEEN Mag March/April 2014 issue, where she is dishing on her married life with hubby-Boo Memphitz.

Check out Toya haute popping cover snap inside.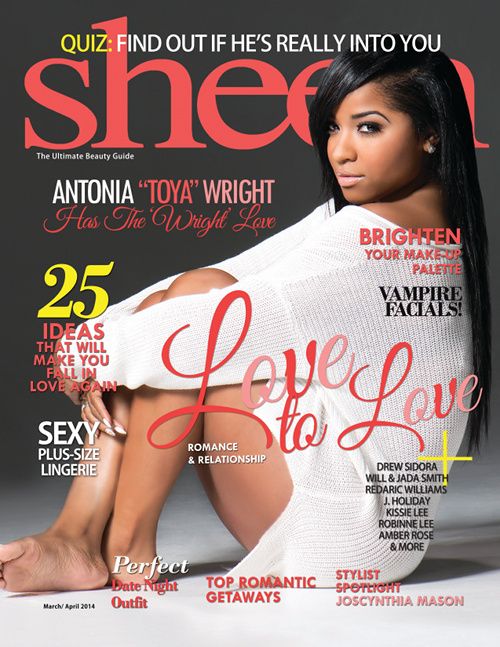 Mrs. Wright is sitting oh so pretty in a white sweater for the cover of
SHEEN
mag Romance & Relationship Issue. And in the mag she goes into more detail about her marriage and what it feels like to still be considered "Lil Wayne's Ex-wife".
The shoe Diva and Fashion superstar also talks about the exhaustion of maintaining a healthy relationship in the public eye, plus how she and hubby Mr. Handsome, whoop.... we meant Mr. Wright first met, and the possibility of her and Memphitz having babies.
Diva Snap*
TO THE FAB Toya Wright...POP THOSE FINGERS!
Leave Comments Below?