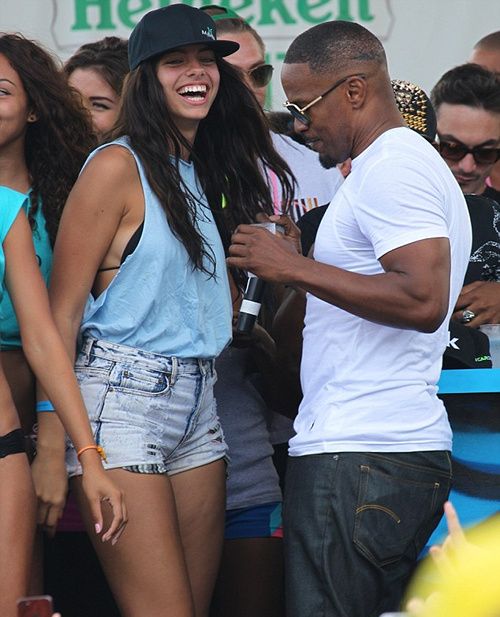 Actor, Comedian Jamie Foxx
traveled here to the M.I.A to attend the
Peace Walk in Honor of Trayvon Martin! ...
Celebrating what would have been the teen's 19th birthday. And since he in Sunshine City the Snapper made his way to
the fifth annual Model Beach Volleyball Tournament where he was surrounded by models as he host and got his jook on with the Chicks at the event.
See more pics inside.
The annual two-day event features models from the best agencies competing against each other in a co-ed beach volleyball tournament. And Jamie Fox couldn't help himself as he was front and center with the Chicks, clowning, drinking, and getting his jook on with random Chick on the Beach Monday afternoon. And if you didn't know now you know Jamie Foxx loves a party girl.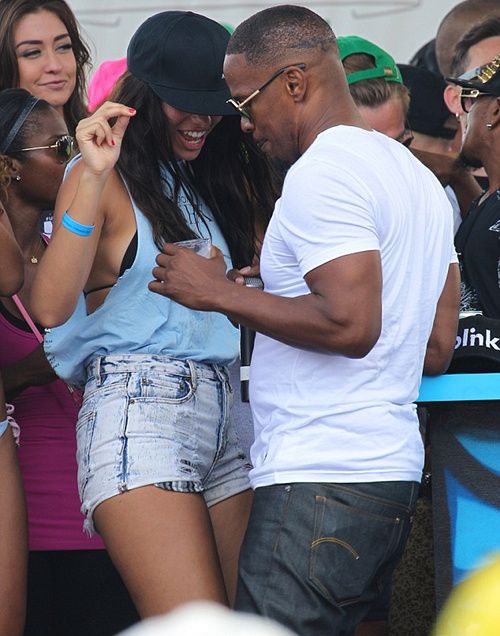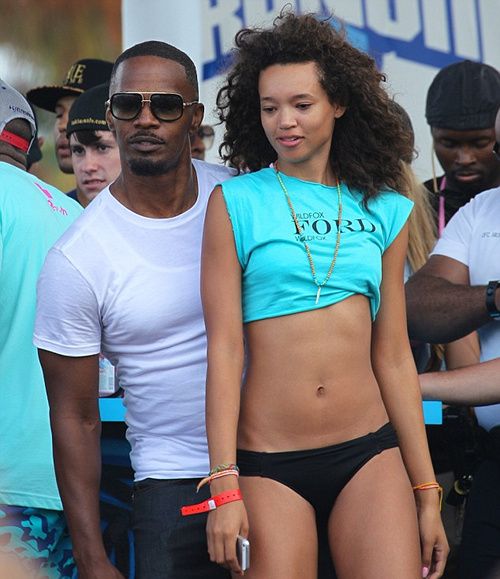 Thoughts, Leave Comments Below?