Divas did you watch "The Braxton Family Value" on last Thursday night and Tamar Braxton hashtag the damn thang on her Sista girl Towanda Braxton when they was having their little sista drama moment over some instagram snappin.

Watch the clip inside.
Babe you can not try to go in on Tamar Braxton. Diva will hashtag your a$$ all up and down and threw the mud. Honey when it comes to snappin Tamar don't play and since the sista drama was about a instagram post. Tamar let Towanda have it hashtag style and it was oh so funny, if we might add... Lol.

Okay here the snap

per WeTv:
"Back in December, we left off with
Tamar
and
Towanda
getting into their feelings about anything and everything; award nominations, birthday snubs, and the lack of communication (and phone calls) between the two. This week, Braxton Family Values returns and we continue to see that argument unfold. It seems like it's all because of some poignant hashtags and a large margarita pizza. See the Instagram post, hashtags, and response in question below and tune in Thursday to see how it all plays out (then you can let us know on
Twitter

who you think really is the culprit).
Scroll down to watch Tamar hashtag it on Towanda...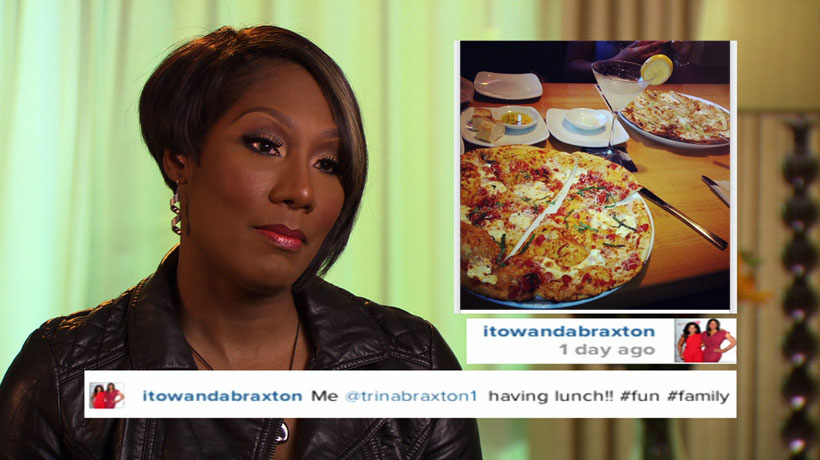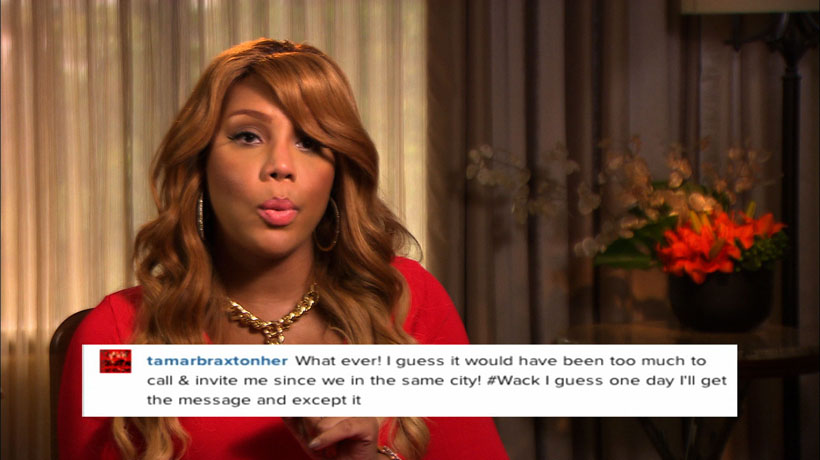 There one more to where that hashtag came from...Lol
BTW: The Sista are back in love with each other. Check the pic below:
Caption: right now on ......for all you(so called)Psychologists who know EVERYTHING about "Sister Love"