Skinny Raven Symone is letting us all have it and Missy is getting all up in her feeling as she snap back
on the "rumors" about her being a lesbian and engaged. Plus she snap on how she feel Media Take Out need to get there facts right...
Click the snap below to view Raven Snappin...
Miss Raven took to twitter writing
her very own long blog post to set the rumors straight on all the messy bizz
r
egarding her. So here is that so Raven:
1)

"
THE CHEETAH GIRLS: I AM NOT IN THE CHEETAH GIRLS!!!!! I WAS NEVER APART OF THE MUSIC GROUP… I AM NOT APART OF THE CHEETAH GIRLS FOR 1 REASON AND ONE REASON ALONE…..I DO NOT WANT TO CONFUSE MY SUPPORTERS IN THE TOURING ASPECT OF MY LIFE! OUR MUSIC IS DIFFERENT, AND I LIKE BEING A SOLO ARTIST. THE RELATIONSHIP BETWEEN ME AND THE GIRLS IS PURLY WORK. WE HAVE OUR OWN LIVES, AND I SUPPORT ANY WORK CHOICES THAT THEY WANT TO BE APART OF. AND YOU DONT ALWAYS HAVE TO BE BFF WITH SOMEONE JUST BECAUSE U WORK WITH THEM. THAT BEING SAID, GO CHEETAHS!GET THAT PAPER…

2) RELATIONSHIPS: I AM NOT NOW AND WAS NEVER ENGAGED, OR IN A LOVE TRIANGLE WITH ANYONE IN THE INDUSTRY. YES I HAVE DATED PLENTY OF PEOPLE, IM NOT A NEWT, HOWEVER, I NEVER TELL. THE RINGS THAT I WEAR ON MY "RING FINGERS" ARE A GIFT TO MYSELF WHEN THATS SO RAVEN HIT 400 MILLION VIEWERS. I THINK THAT IS WELL DESERVED. MEDIA TAKE OUT IS FUNNY, THEY GET THEIR INFO LIKE THE TELEPHONE GAME…. SOMEONE TELLS THE TRUTH, AND BY THE TIME THE STORY IS TOLD TO THEM, JUST THE NAMES HAVE STAYED THE SAME, BUT THE STORY IS MUCH JUICIER. AND NOT TRUE
2)

3) ME DATING A GIRL: EVEN THO I ADORE MY GAY AND LESBIAN COMMUNITY!!!!!! I HANG AND CHILL WITH THEM, AND ADMIRE THEIR FIERCE-NESS. AND LEARN FROM THEM EVERYDAY. I HAVE THIS TO SAY… 1) ITS FALSE THAT IM DATING A GIRL RIGHT NOW. 2)RUDE TO QUESTION SOMETHING SO PERSONAL. WE ARE ALWAYS FIGHTING FOR THE RIGHTS FOR THE GAY AND LESBIAN COMMUNITY. ITS NOT A FAD FOR THEM, ITS NOT THE NEXT COOL BAG FOR THEM, ITS WHO THEY ARE, AND I THINK THAT FALSLY ACCUSING SOMEONE, WATERS DOWN THE IMPORTANCE OF ACTUALLY SAYING YES TO GAY WEDLOCK, AND OTHER RIGHTS FOR THAT MOST AMAZING COMMUNITY.

4) MY BODY: I WAS BORN WITH MESSED UP EYE BROWS, LOOK AT THE COSBY SHOW THEY GROW UPSIDE DOWN AND ON THE WRONG EYE. THAT IS MY PARENTS DOING AND MY BROTHER HAS THE SAME ONES. IM SORRY IF I WANT TO GO OUT ONE DAY AND NOT FILL THEM IN. IM SURE OTHER PEOPLE DONT GO OUT ALL THE TIME WITH THEIR FACE BEAT (MAKE-UP TERM, FLAWLESS MAKE UP). MY BODY SIZE; OOOHHH MY GOD!!!! HOW MANY YEARS HAS IT BEEN… IV BEEN ON TV FOR 21 YEARS, AND IV ALWAYS BEEN THICK…..OK!!!!

NOW IF ANYONE KNOWS MY FAMILY, ALL OF THE WOMEN EXCEPT FOR A FEW, STRUGGLE WITH KEEPING WHAT IS A SOCIALLY EXCEPT-ABLE WEIGHT. WHEN I STRESS I GAIN, WHEN IM HAPPY WHO KNOWS… I HAD A LOT OF PERSON THINGS HAPPEN TO ME AT THE END OF THE SHOW, DEALING WITH FAMILY, AND MY EX-BOYFRIEND CHEATED ON ME AND I HAD TO BREAK UP WITH HIM (LISTEN TO LOVE ME OR LEAVE ME, AND SECRETS) AND LIKE ANY FEMALE WITH A PROBLEM, DELT WITH IT A CERTAIN WAY! ID LOVE IF THE INDUSTRY COULD ONE DAY UNDERSTAND THAT THERE IS A DIFFERENCE BETWEEN OBESITY AND FAT AND THICK AND THIN AND SICK. I AM A THICK GIRL, I HAVE NEVER BEEN OVER A SIZE 12, I CAN RUN, AND I TRY MY BEST TO EAT RIGHT ALL THE TIME. I AM NOT THE TEXT BOOK WEIGHT THAT THEY SAY I SHOULD BE, BUT EVERYDAY I HAVE MY OWN PERSONAL STRUGGLES, AND I THINK THAT PEOPLE NEED TO RESPECT THAT.

ALL THAT BEING SAID. I HATE THE FACT THAT THIS DAY AND AGE, EVERYBODY THINKS THAT CELEBRITIES ARE FREE GAME, HUNTING SEASON IS ALWAYS OPEN FOR PEOPLE THAT ARE ON UR RADIO, OR TV OR BIG SCREEN. AND IT DOESNT HELP WHEN SOME OF THE PEOPLE THAT WANT THAT, WONT SIT DOWN AND SHUT UP. WELL, PUT UR SLF IN THIER AND MY SHOES…. TAKE YOUR RIGHTS TO PRIVACY AWAY, AND LET THE WHOLE WORLD HAVE SOME KIND OF OPINION ABOUT YOU! THATS WHY I DONT TELL MY BIZZNASS, AND TO THE PEOPLE THAT ARE IN MY PERSONAL BIZZNASS, IM NOT NEVER GONNA GIVE YOU THE PLEASURE OF ASKING ME ANYTHING PERSONAL, AND THEN PEOPLE WONDER WHY I HAVE NO FRIENDS…… AAAAAHHAHAHAHAHAHHAA AAAAAAAHHHHHHHHH!"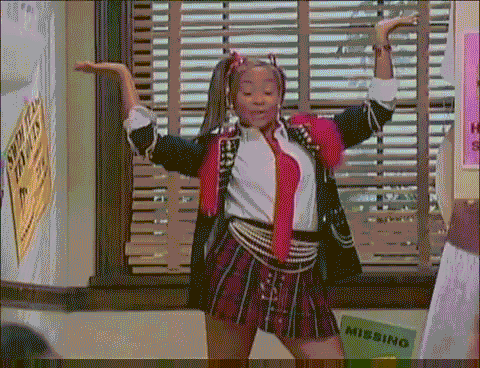 However,
MTO did respond back by saying: "
As far as her talking about MTO telling lies on her . . . .We're gonna let Raven DEFINE her sexuality for herself . . . but as far as our report that she was dating female model Azmarie. . . #THATSFACT#
Not sure if you had the time to read that KANYE RANT . . . but Raven girl, about that ou've-never-been-a-size-12 mess . . . YOU IS A LIE
Your
Thoughts, Leave Comments Below?
[Photo Credit:] Google Imag
e