Word on the streets, well word on Media Take Out has it that Kelly Rowland got her own Dirty Laundry that she is not airing about she is a married Diva now! Plus John Legend get sexy with his wife on Honeymoon.
Click the snap below to read more…
I don't know how true this is.... But according to MTO this is no rumors. So here is the snap MTO style:
"To all you men secretly hoping that you'd get with Kelly Rowland . . . you're dreams are OFFICIALLY DASHED!!! MediaTakeOut.com got EXCLUSIVE confirmation that Kelly Rowland and her longtime boyfriend/manager Tim Witherspoon were SECRETLY MARRIED earlier this year.
The insider, who is VERY close with Kelly's new hubby, confirmed this to us - so it's NOT RUMOR. The insider explained, "Kelly and Tim have been together for years, and decided to get married." She added, "Kelly wants to keep her sexy singer image alive, so she's keeping everything a secret. Most people didn't even know she had a boyfriend."
There had been all kinds of rumors about Kelly dating OTHER celebs: including Jamie Foxx and Pusha T. But it was all a SMOKESCREEN . . . to hide Kelly's MARRIAGE!!!
Congrats are in order for Kelly. It appears that instead of rings the couple decided to get matching tattoos on their wedding fingers. CUTE!!"
Sound like we will have to wait and see. Time will tell.
More Snappin:
John Legend and Model Fiance

Chrissy Teigen

got married

over the weekend during a secret Italy ceremony,

and now the Mr. and Mrs. shared a pics on their honeymoon in
Portofino, Italy rocking swimsuit. And Chrissy is
showing off her nice diamond wedding ring. Pics below...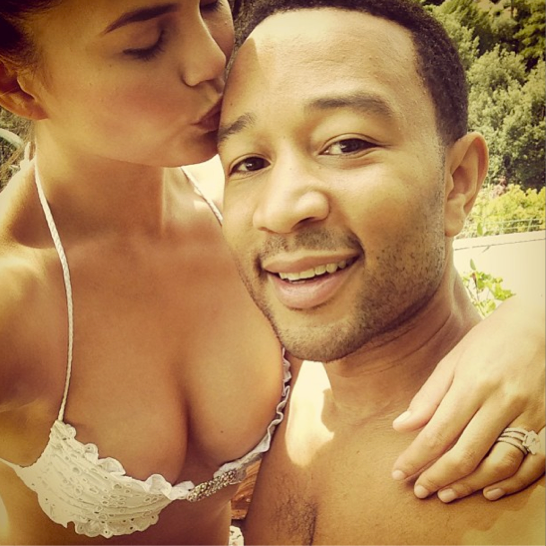 More pics of Wifey Chrissy Vera Wang wedding gown
.
Mrs Legend told
E! News
about why she just had to have three different dresses,
"Every time I went in [to Vera Wang] for a fitting, I couldn't stop getting one. It's just too pretty."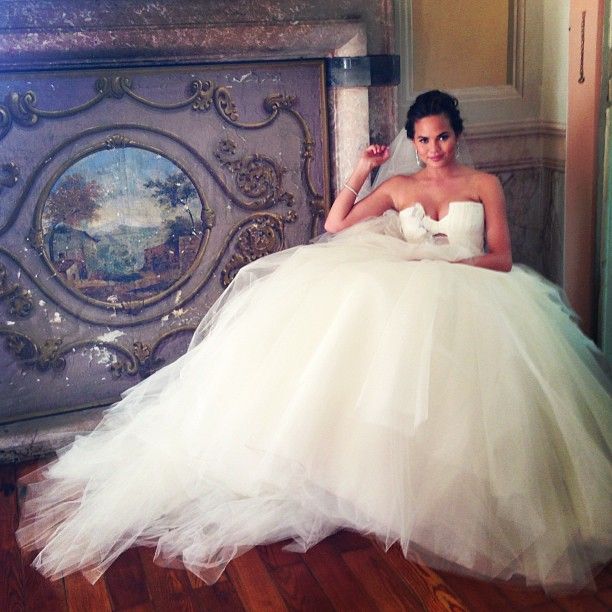 Beautiful Dress!
Thoughts, Leave Comments Below?