KEISHA K. PULLIAM HIT
the club
WITH
"BIG TIGGER
"
Who You Hanged with this pasted Weekend?
(Please scroll down to read post.)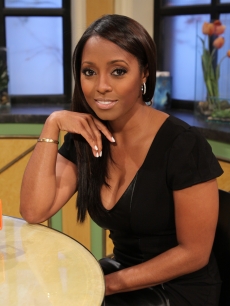 Keisha K. Pulliam aka Rudy from the cosby show posed pretty with a group of girlfriends and the snapper himself Big Tigger in Atlanta chillaxin at the
Reign Niteclube. And since Keisha celebrate her 34th birthday last week perhaps this was round two for Keisha and her girls who kept it simple and classy as they snap for the camera....
Click on
read more
below to see more cute pics...
Keeping it cute Keisha, Big Tigger & the girls below...
See more pic of Keisha snappin the club on her special day last week....
Turnt-up!
Watch the club life below with Big Tigger & more:
Please, Leave comment below?
(All media outlets should credit DivaSnap.Com when reposting this story)