Jordin Spark is flaunting her tiny body on yet another cover. The Singer/ Sparkle Actress is now running the cover WOMEN'S RUNNING May 2013 issues where she open up about how she stay so fabulous in shape. Plus
, she piece on her weight loss drive and gives practical fitness, eating and confidence tips that helped her get that bathing suit body.
Jordin also dishes on her Singer-songwriter boyfriend,
Jason Derulo
who she said is responsible for her staying curvy and fit. The Fine body Young Diva also
talked about her workout playlists, her dream of running with
Fergie
...
"Watching my dad was one of my biggest inspirations." "There are days I don't want to get up, let alone run, and Jason's a great motivator."
On her music of choice while running?
"Kanye West, Jay Z…and I listen to Jason a lot. I can't help that—it's just nice to hear his voice. I've also been listening to some new up-tempo stuff of my own that I'm excited for people to hear."
On her dream Running Buddy?
"Baby Carrots, Instant Maple-Brown Sugar Oatmeal, Almonds, Apples, Bananas, Clementines, and La Croix Sparkling Water"
"I put my iPod on shuffle and let the song's pace determine my interval. If it's a slow song, I turn the incline way up and jog to the beat. If a faster song comes on, I turn the incline down and watch the miles fly by."
Check out some behind the scenes photos from Jordin's shoot: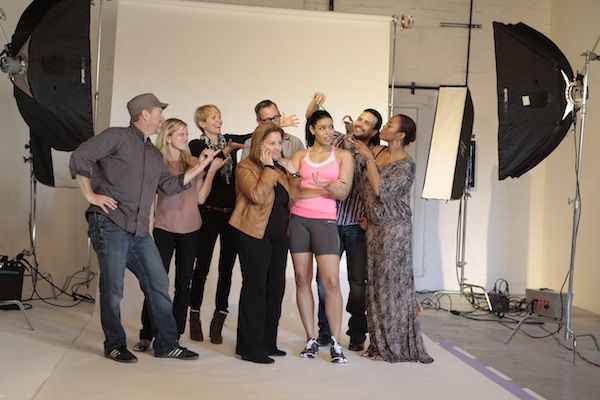 P.P.S.
CLICK HERE
to "like" Diva Snap on Facebook!
Please, Leave comment below?