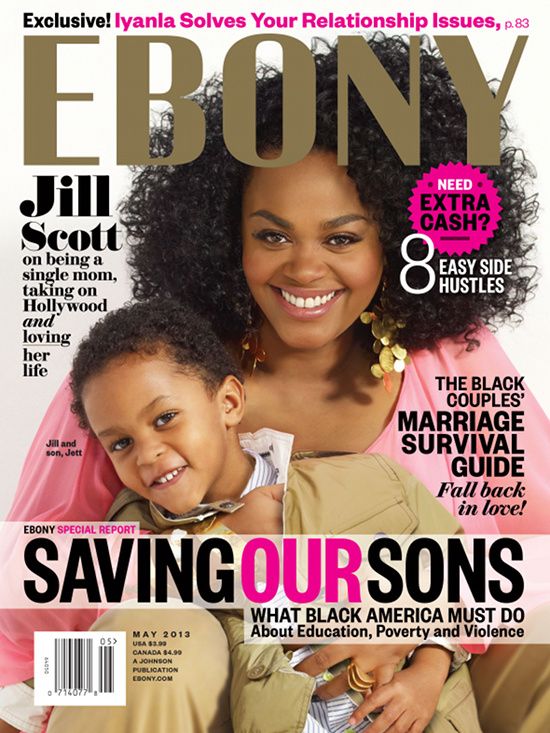 Pretty Mom of one Jill Scott look so cute-ish and lovely as she snuggle her little

son Jett Hamilton Roberts as they look amazingly happy on the cover of EBONY where chat on being a single mother, and on how it is to raise a boy, plus what is sexy to her.
The singer/actress snaps on the May Issue of Ebony. Ms Jill

tells the magazine that it's not easy to raise a child alone although she has a very strong support system. Jill also state on what it's like to be a woman raising a boy and how she find it hard to teaches her son how to be a man. Here are the highlights:
"Motherhood is getting your hands and your feet in the soil…When Jett puts my face in his hands and tells me, 'Mommy you're so pretty' or smells me, it's so wonderful."
Jill on being a single-mom
"That I-can-do-it-by-myself mentality is a lie. I'm sorry if I hurt anybody's feelings, but you cannot do it all by yourself. You need a village: some aunties, grandmoms, and friends. I couldn't do this by myself and would be a fool to think I could."
"It's challenging being a single mom…No matter what I do; I'll never be a man. Ever. I can show Jett how to be a thinker, how to enjoy music or how to feel, and to conquer. But I cannot show him how to be a man."
"The way I see things, I think that's sexy. The way I think and the way I pray, I believe, are very sexy. I've never been the girl with too few clothes on. My mother told me… 'It's what you don't do that makes you sexy more so than what you do.'…"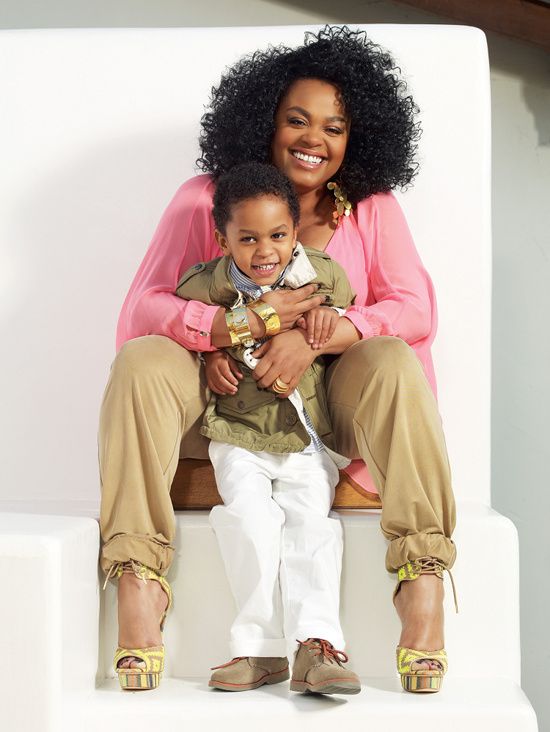 The EBONY issue hits magazine stands on April 16th. However you can see Jill

starring in the CBS pilot

"Second Sight",
plus s
tay tuned new Jill Scott album drop tomorrow.
Watch Jill talk about New album below:
Thoughts, Leave comment below?