Don't be messing with my girl Bey is what Kelly Rowland really wanted to say. But as the Diva she is and a good Sister Beyonce Kelly keep it Lady like....
Okay here the snap: T
his past weekend Kelly Rowland flew down to ATL to host a party at the compound and to do a final promotion for her upcoming album.
During her visit in the 'A' she snap on V103 radio show where she chatted with Big Tigger about her disc "Talk A Good Game"

which she collaborate with Pharrell

Williams, and on her thought on Beyonce "Bow Down" as she

defended the record saying,
"I've heard pieces of what she's done. She's heard things that I've recorded and I just think it scratches the surface to everything else. I think it's a great record ("Bow Down"). It's her expression. I think, as an artist , you can express yourself however you want to and I just can't wait for everybody to hear the rest of the record. It is insane."
Now back to the deets of her albums she says:
"I'm actually in the process of wrapping it up this weekend. This is actually the last recording session I've got for this album, but I'm so excited. I've been in the studio with Dream. I've been in the studio with Harmony. I've been in the studio with Pharrell. I've been in the studio with Kevin Cossom, who is incredible. When I tell you, he is so incredible and I'm so happy I got the opportunity to work with him."
Check picsof Kelly having Fun in the Club below: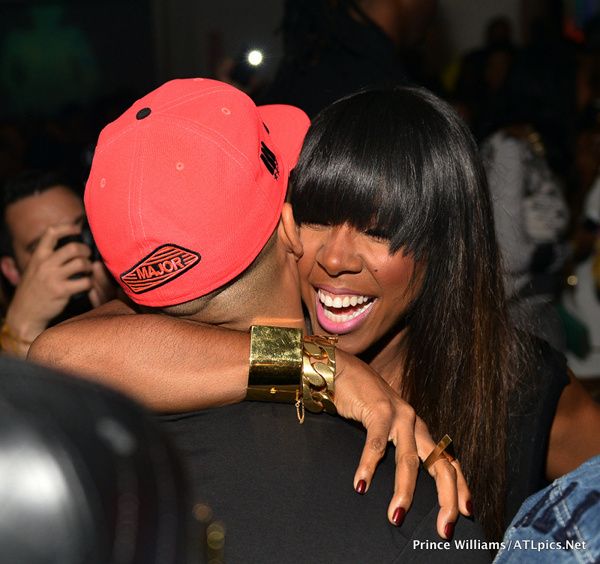 While Kelly hit single "Kisses Down Low" make its way up the charts, we can expect her album to be out on June 4.
Watch Kelly Interview with Big Tigger below:
Video streaming by Ustream
Please Leave comment below?