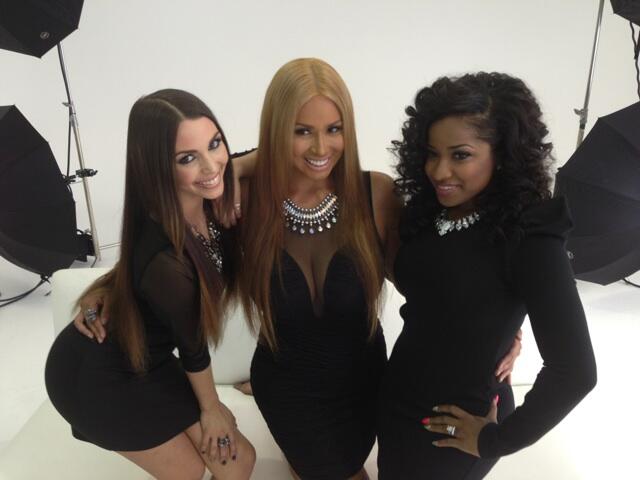 Look like Hair Finity is on the rise to new venture as they have team up with
Actress/Singer
Scheana-Marie, former LHH NYC Star/Rapper Somaya Reece plus that Diva Toya Wright as they flew out to LA for a hot photo shoot to promote hair Finity ad campaign shiny silky healthy hair. Check the ladies snappin Oh So Divaish at the shoot below...
"Hairfinity is a Hair Vitamins to promote healthy hair from the INSIDE OUT. The vitamins are formulated with essential nutrients for healthy hair.
"
Click on
read more
below to see more pics...