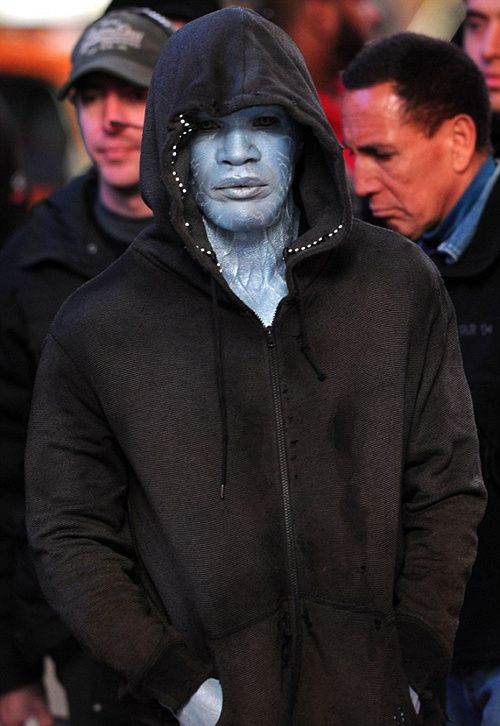 Damn for a minute there I thought Dude was an Avatar. Well sure did fooled me because Jamie, yes Jamie Foxx is all painted up in character for his new role as the villain of

The Amazing Spider-Man 2.
Click on
read more
below to see more pics...
Jamie who
will star as Maxwell Dillion got into comic book mode gearing up to play a villain on the big screen. Jamie's character is an electrician who gets struck by lightening and establishes the ability to control electricity. Therefore from the "shock", he emerges as the super villain Electro.
When

asked

how he developed the character, he said, '

I'm going to keep it close to the chest but I followed the Spider-Man comic books.

He also stated, "

And I would watch the television show growing up. It's a blessing."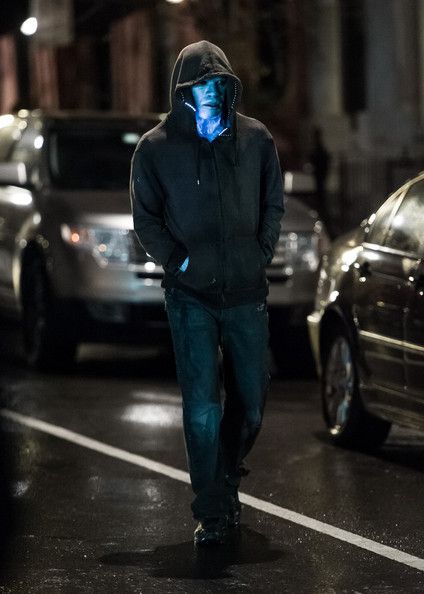 The Film Amazing Spider-Man 2
will open in the US on May 2, 2014.
Your Thoughts, Leave comment below?
(All media outlets should credit DivaSnap.Com when reposting this story)