Halle Berry style in a simple sexy tight

fitted dress with cut-out shoulders

to promote and attend her movie premiere of "The Call" in which she role in as a veteran 911 operator who receives a call from a girl who has just been abducted and must confront a killer from her past in order to save the girl's life.
Halle who co-star with handsome Morris Chestnut come out sharp in a dark suit joining her to posed on the red carpet for a great movie night. See pics of the two below...
Peep at Mr. Chestnut as he check Halle out from behind....Oh we see ya!
SnapS*
TO THAT...POP THOSE FINGERS!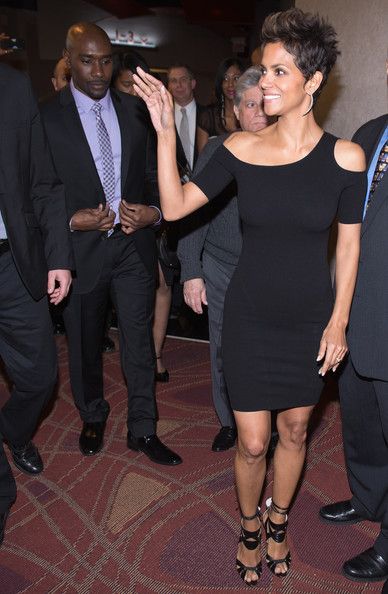 The movie snap in theater on March 15...
Watch the Trailer below:
Please Leave comment below?