I am a fan of Lil Kim, always have been and always will. But what is the Diva doing to herself. Every time I see the Queen Bee pops up on the scene her face appearance always look different, either she has gotten brighter, another nose job, or Botox or something just different!

Yesterday Kim was seen

heading to New York to promote her comeback album, and yet again her face appearance look rather different as a round face remarkably smooth skin Kim

opted to keep warm in a huge fur coat over her tight leather dress as she headed into MTV studios to film Rap Fix Live. See pics below...
However her Fans didn't care to much of her startling appearance as they took to Twitter to snap to the tiny Queen. While one follower wrote:
'QUEEN WE LOVE YOU Nicki Minaj is trash.'
Really when is people going to learn to let by-gone, be by-gone. Maybe I'm asking for too much but Nicki and Kim need to collaborate so this ish can stop. Listen to new song below or
read more...
Kim had such a pretty face..."Just Sayin"
Kim and Tiffany chillin' on the set with
Sway
and
Talib Kweli...Watch footage below
: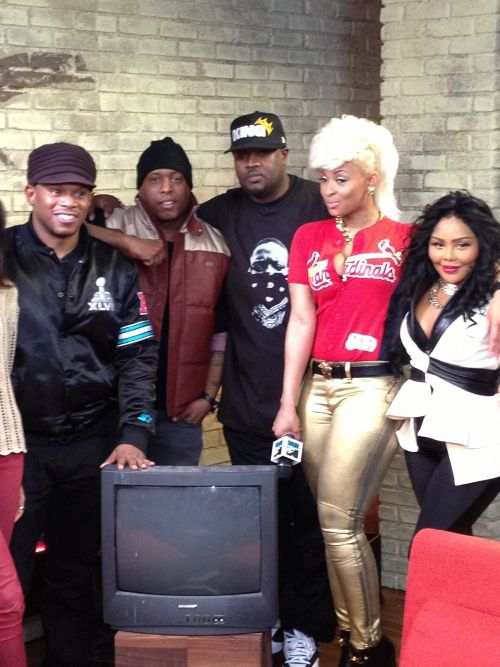 Please Leave comment below?