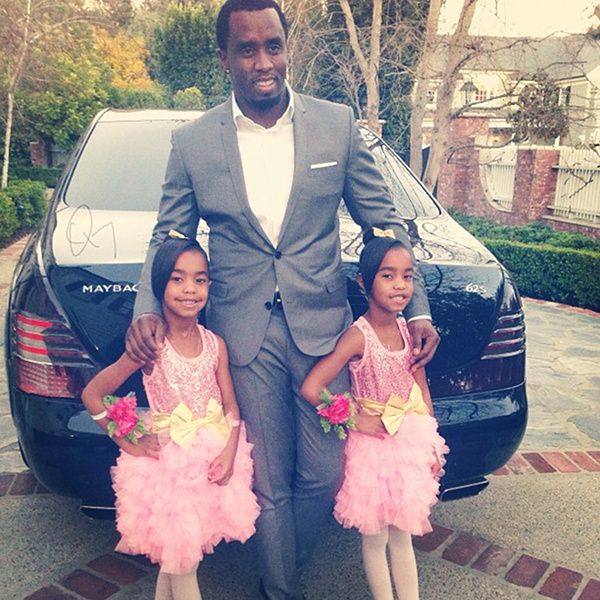 How cute are they, P. Diddy was on Daddy duties as he got swagger-sharp to attend his first Father-Daughter dance Friday night with his so cute as a button adorable twin girls Jessie James and D'Lila Star Combs. He tweeted pic caption with:
"

On way to my 1st father daughter dance!!!!! I'm so Excited!!!!!!!!"
See Oh so cute pics below...
*SnapS*
to Diddy on his daddy duty...POP THOSE FINGERS!
Diddy also release a trailer to a new slient movie

e

directed by him and

Chris Latouche

. The short advertises his

new AQUA business venture,

AQUAhydrate, with the former CEO of Fiji,

John Cochran

. Watch below:
Thoughts, Leave comment below?