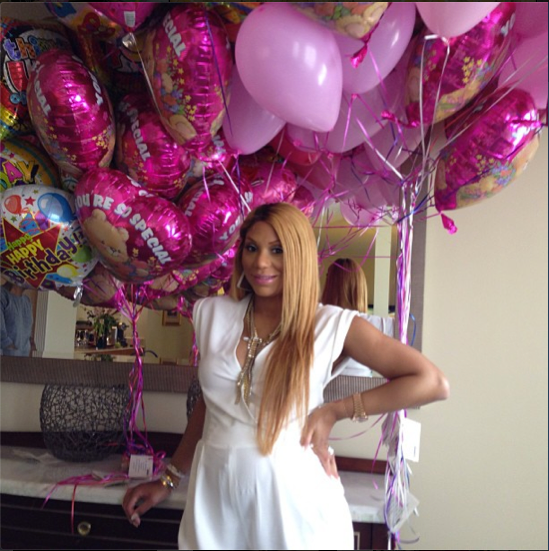 The mom-to-be and Love and War singer Tamar Braxton celebrate her 36th Birthday over the weekend at
a restaurant in
Atlanta
. Diva Tamar had several cakes and presents to grab into. And her Beastie Tiny, Toya Wright, and her sister the Braxton Divas and more came out to snap at her cozy home-style event. Carry out with an attention-grabbing backdrop and pink carpe.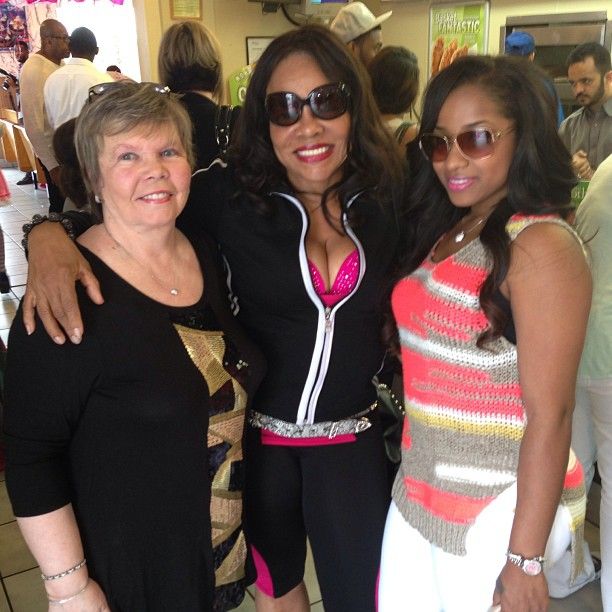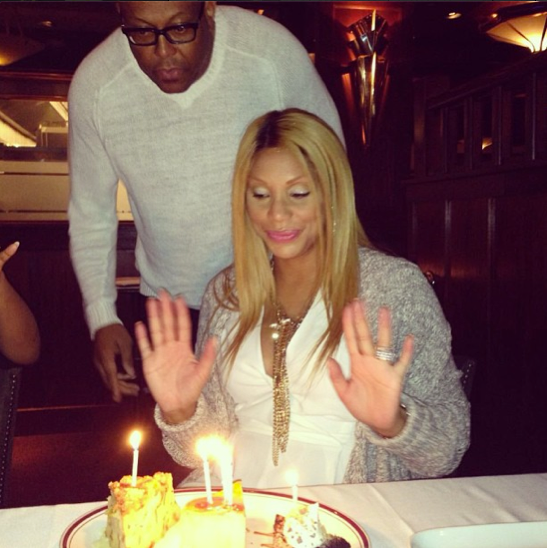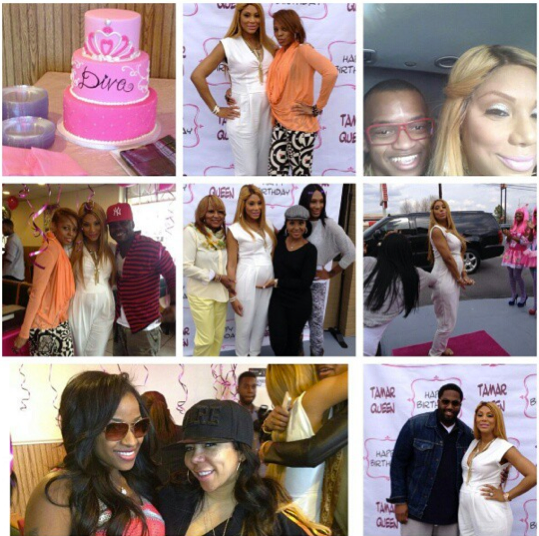 That Get yo life Face Tamar making while Toya dance...Lol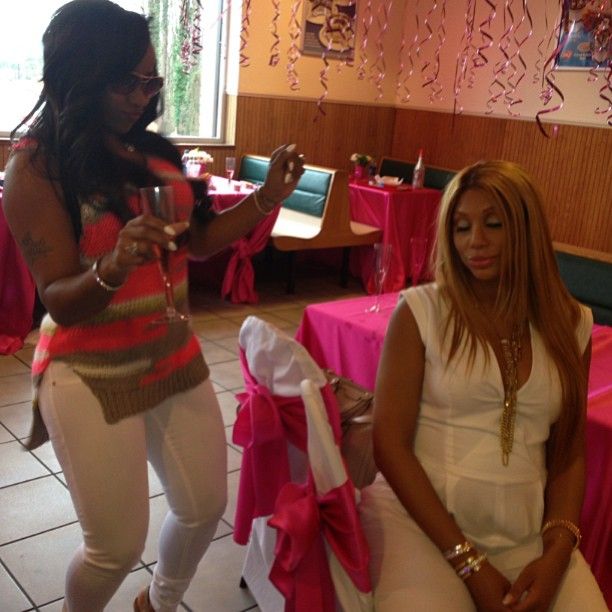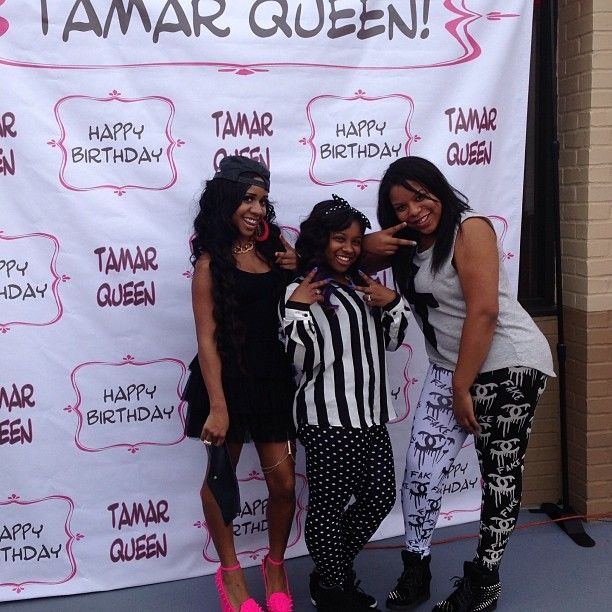 The Diva know how to have fun!
Cute-ish right, Leave comment below?