We remember T.O. Terrell Owen the former NFL Baller well he dating Vh1 Reality blonde chick from

Real Chance of Love 2 Kip Force
who do not have an issue with getting platinum body paint naked for the camera to show off her very large size boobs and curves b

ehind the Set of

Wiz Khalifa & Gucci Mane Video

.
This chick def had some surgery done.. Snap at the pics below.
However site like Media Take out is calling this chick the Blonde Kim Kardashian. Do you see it? We sure don't!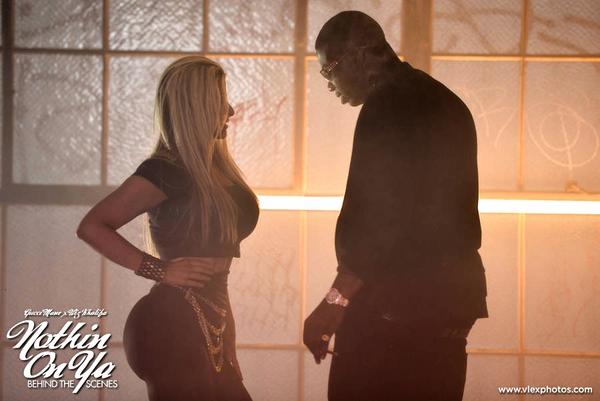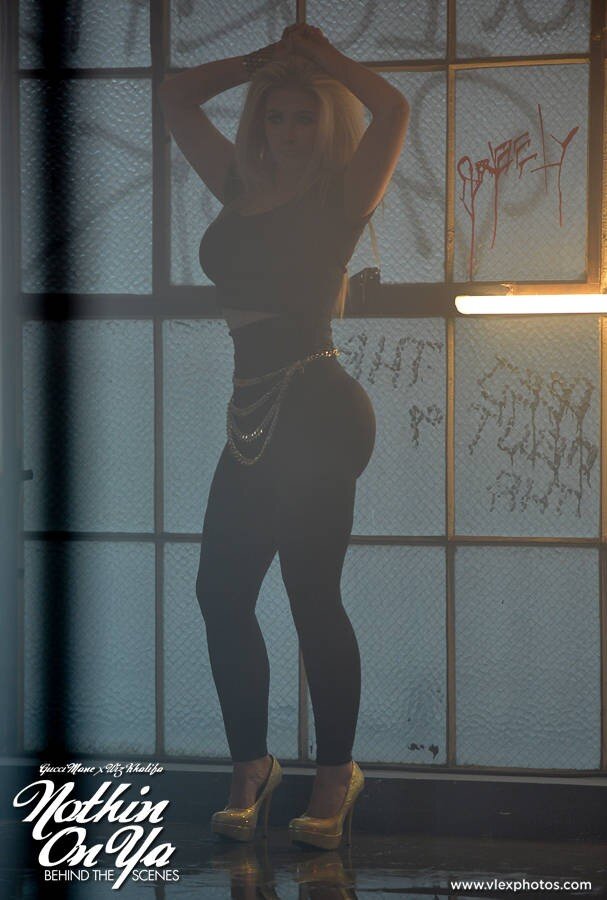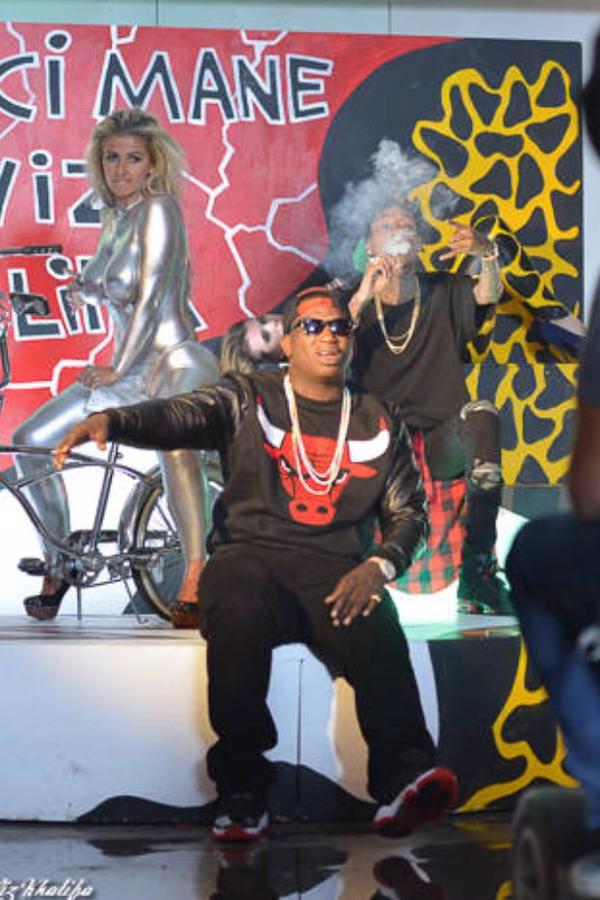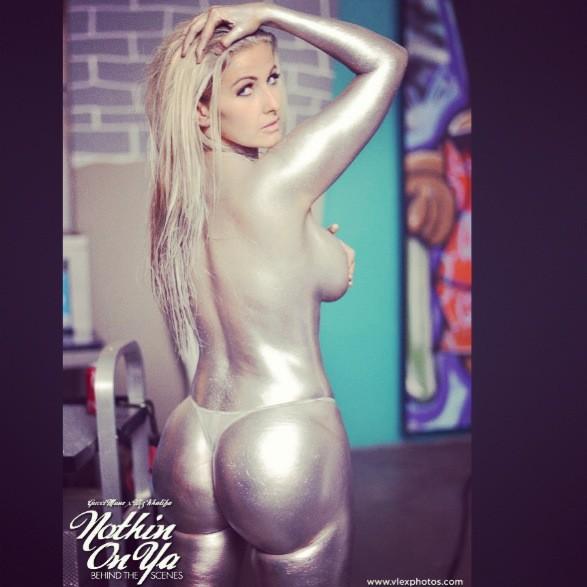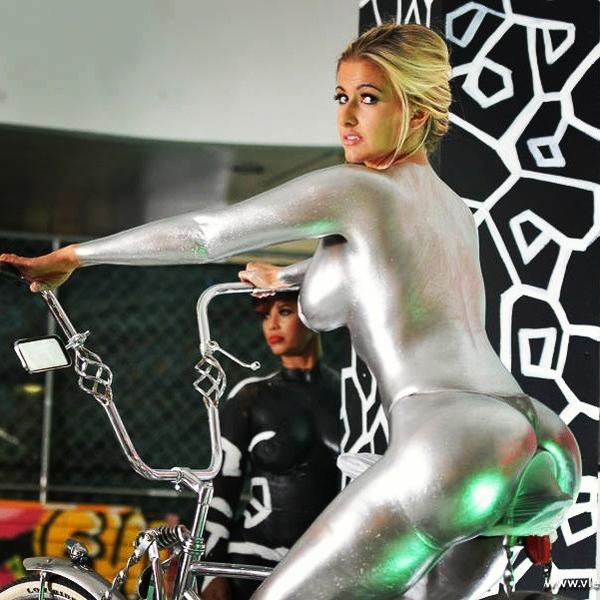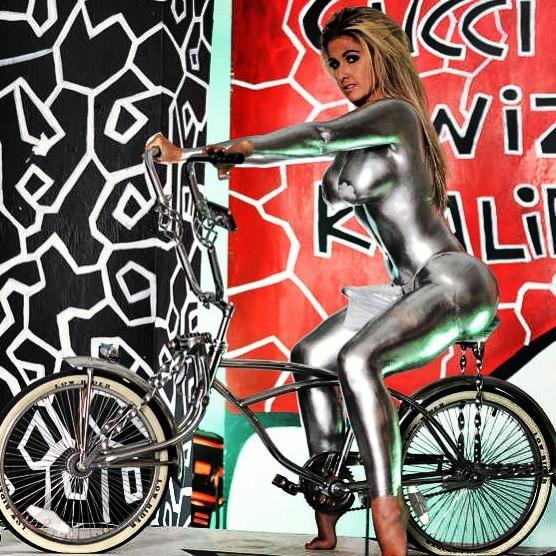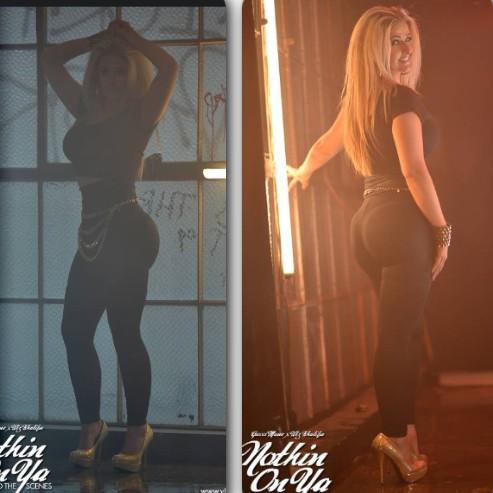 Terrell sure know how to pic them!
Thoughts, Leave comment below?