keeping it divaish and to the point on the "smith family"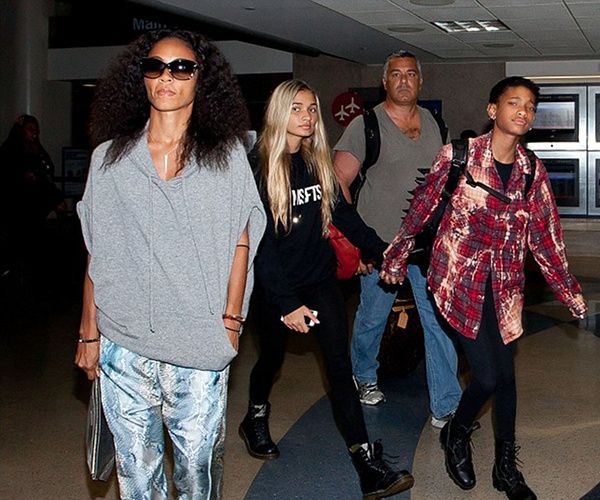 Check out Mrs. Jada and her children rocking their very own fashion. However their something a little awkward about the above pic. Little Ms. Willow is walking along side holding hand with another girl. Is this just a best friend gesture in Willow little world, or is Willow trying to send us the other team message. We're just assuming from the looks of the pics,

but if so don't act like ya'll are shock because if she is; you know. This does not come as a shock to us... Just saying.
Any who more pics below of the Smith Fam as they were spotted
at the LAX airport in LA on Wednesday.
T
he family returning from a trip to Kauai.
1
2-year-old Willow and close friends held hands as she style in a
MSFTS t-shirt from Jaden's clothing line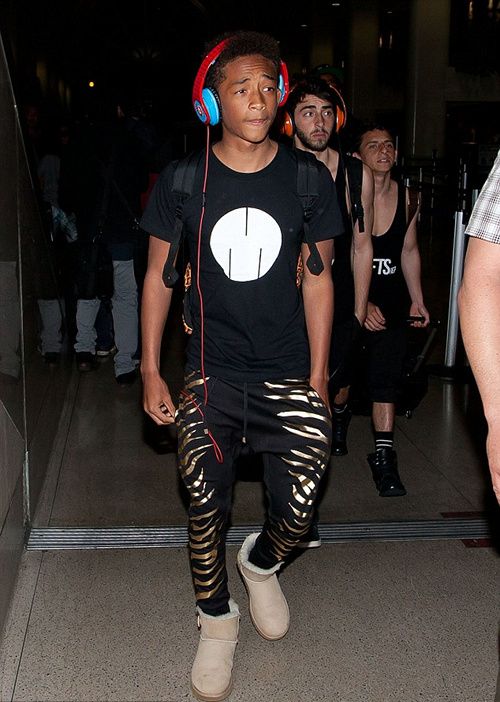 Jaden, looking quite laid back and fashionable while rocking beat by dre.