KELIS & NAS SPOTTED IN THE HILLS...
Kelis look like she is not worry at all about those rumor claiming that Nas is not the father to her Baby boy Knight. The singer who is seen holding the little one on the hip is looking quite sporty and Fab as they were spotted in

Beverly hills on Monday (Dec 12).

Although the couple are not together baby Dad Nas was also spotted coming to meet up with Kelis and Knight. Snap at the pics below.
Fabulous

Singer Kelis was seen walking out of the store holding her handsome little snapper son Knight. While he color blocked like mommy sporting a paperboy cap, jeans,

orange sneakers, and green socks.
Kelis was looking coolish in her firey print tights and platform sneakers shopping for shoes at the Saks Fifth Avenue in Beverly Hill
s.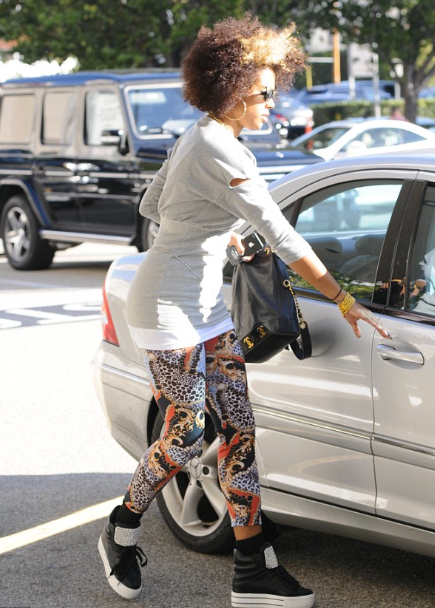 Dad Nas also looked quite handsome and sporty himself as he met up at the same Saks in Beverly Hills where Kelis and Knight were.
Though they weren't photographed together, the threesome looked content and perhaps the two are getting along for the kid sake. Which we believe is oh so awesome.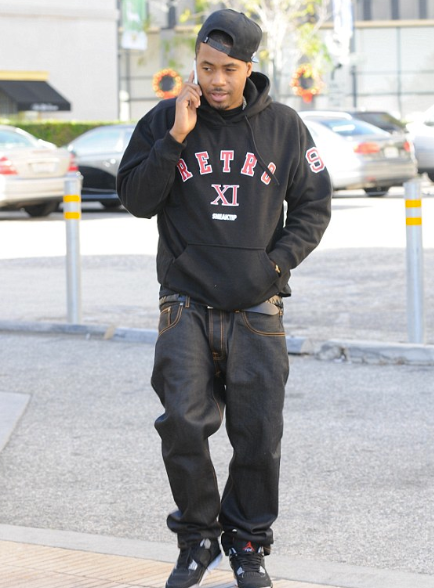 More Snappin: