RIHANNA TWEET SHIRTLESS PIC OF
CHRIS BROWN,&NOW HE LONGER IS A TWITTER MEMBER...SMH
So these two right here is something special their-selves, but we heart them and all the mess they bring to the public eyes. Today now running fast around the net is that Chris deleted his twitter account. But the question we have here is did Chris really delete his account because of the twitter war with an

comedic writer, or was it because

him and Ri-Ri will now be sharing twitter account... yes we're being messy! More snappin below...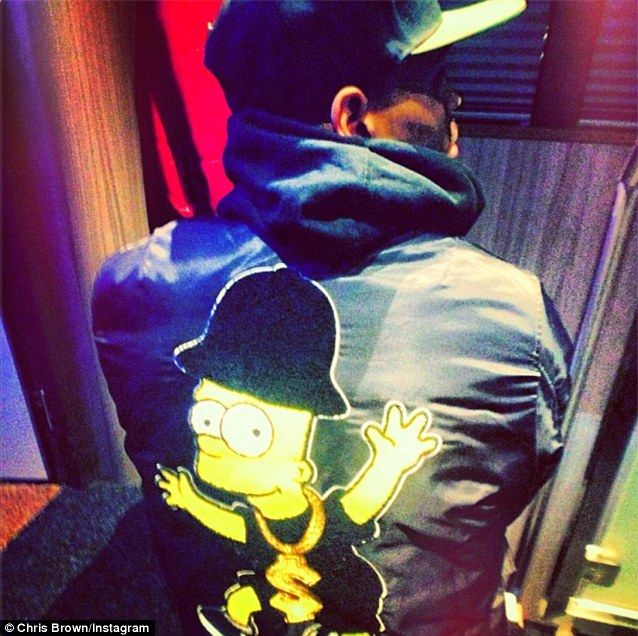 Okay here the snap:

Chris posted the above twitpic of himself in a room wearing a Bart Simpson jacket just hours before,
Diva Ri-Ri will post a pic of a man candy lying shirtless in her bed….check out pic below
Who is this
Man candy? You know exactly who that is... Chris of course.
Look like Ri-Ri gave him some of that cake, cuz Dude got put to sleep.
Later on that day the two parted ways while Ri-Ri was seen leaving the hotel heading to

London to perform on "X-Factor." Whereas, Chris take off to Katowice, Poland to performed at Spodek Arena.

(Picture shown above is Ri-Ri leaving hotel room on the way to rehearsals at Fountain Studio).

WHAT DO YOU THINK ABOUT THE TWO
chris brown is at war on twitter...
While traveling around Europe on his Carpe Diem tour, somewhere between Poland and Germany, Chris caught a whiff of the ish a writer named

Jenny Johnson

was talking on Twitter.
The drama all started when Chris wrote last night,

"I look old as f***! I'm only 23."

The Jenny person, who we've learned has been going at Chris for a few years now about his past indiscretions, responded, "

I know! Being a worthless piece of s*** can really age a person."
Chris repsonded,

"Take them teeth out when u Sucking my d*** HOE."
Then Jenny said,

"It's "HO" not "HOE" you ignorant fu*k."
Then Chris told her to ask

Rihanna

if she's mad. Sigh.
We'll let you take a look at the rest of the exchange....where Jenny, who says she's now getting death threats from team Breezy, tries to bring Chris' mama in it and he fires back with a smartass shart remark: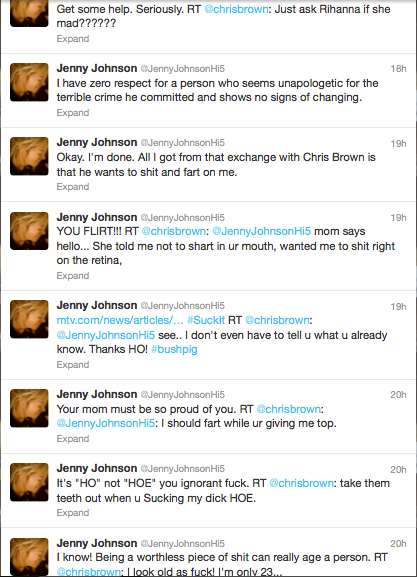 Wow! Where the censor when you need it. That conclude the reason why Chris deleted his twitter account.. However Ri-Ri did have something to say and it was about how sick she was as she posted the below pic with caption:
I hate being sick!! I don't wanna do shit or talk to anybody right now!!! Can't even swallow, and that's no bueno!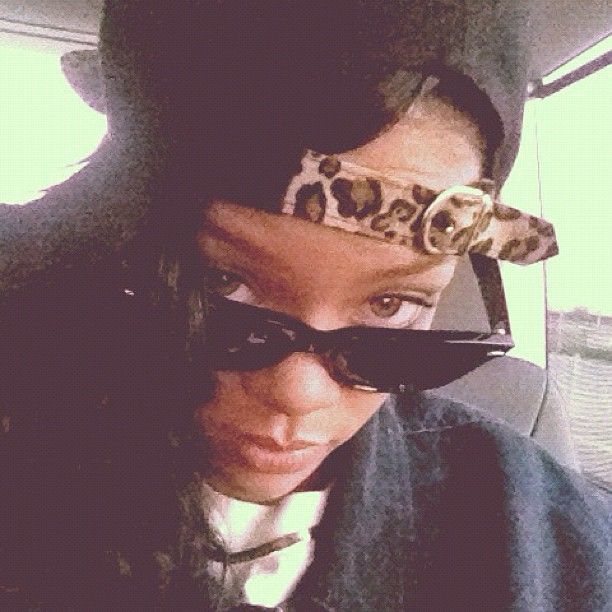 Ri-Ri is it the dip you added in your cake, at that hotel room, perhaps is the reason you can't swallow... Oops.
More Snappin: