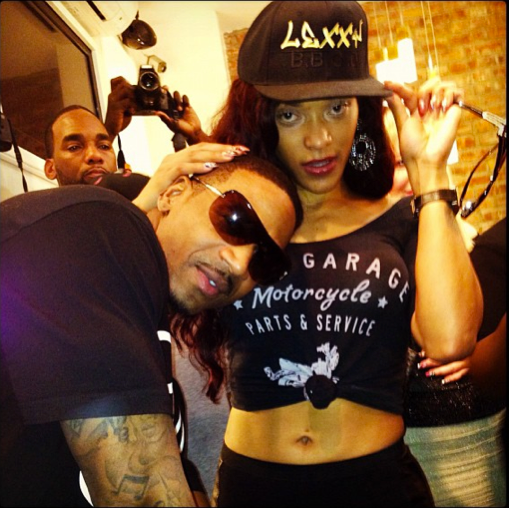 STEEBIE AIN'T GOING NO WHERE...
Well just weeks ago Joseline had blasted Stevie for abusing her, being a drug head and even being on the down low with other men. Joseline also said that she and Steebie were over for good. Look like change of plans and change of heart because this weekend it wasn't none of that about Steebie. Joseline posted the above pic of her and Steebie hosting a party somewhere in NYC last night via twitter. However it get more interesting because her followers called her out about going back to Steebie who she accused of abusing her. Joseline reply with:
You will never be Able to please everybody. So guess what please your Damn self F every1 else. They don't pay your bills. Run tell that.
Saturday night , Joseline posted a pic holding cash tweeting:
"I was good to Daddy last nite!!! Lmao I'm so Rachet."
Joseline followers asked her if it was from stripping, and she said:
"Yeah for my niggah every night."
Another follower then called her a dirty ho, she responded,

"No I'm a [paid] ho."

Nice to know Joseline.
The on and off couple also partied it up in Brooklyn with co-stars Rasheeda & Kirk Frost Saturday night pic below...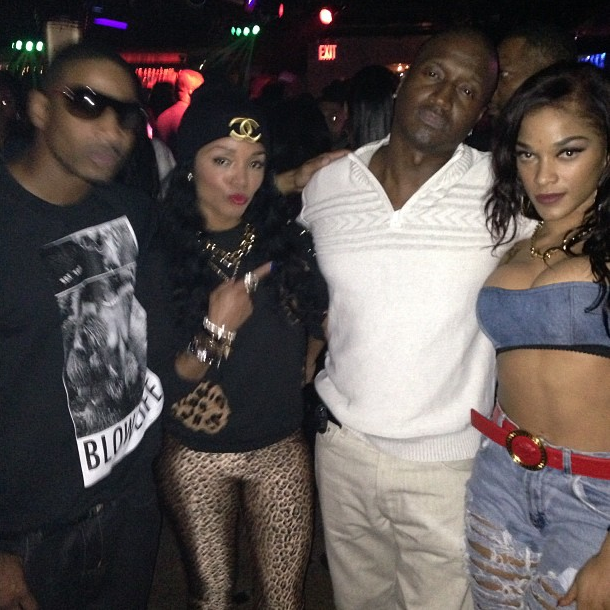 Joseline posted the below pic of her and Stevie with his
Kids saying:
"beautiful family time.
"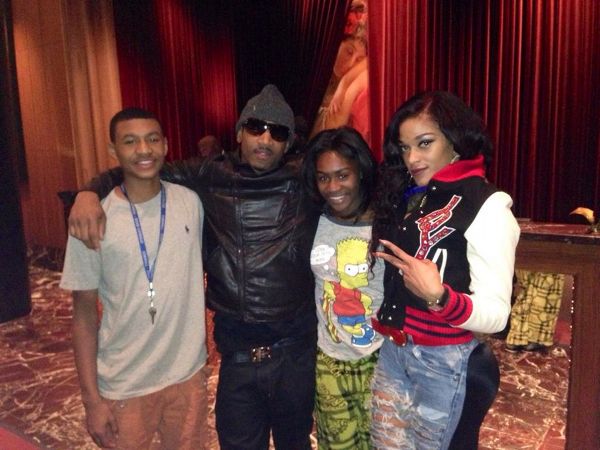 So what you think about this ish,