Kris Jenner's Boobs slip up: Momager Shows off A Bit Too Much in Wonder Woman Costume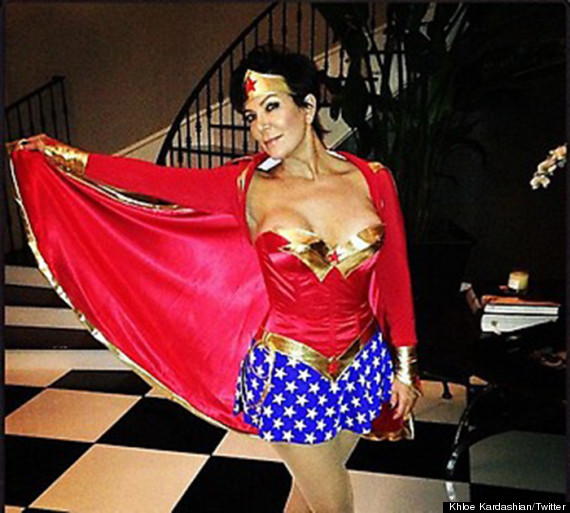 Okay here the snap: Mom

Kardashian accidentally posted a picture of herself in a Wonder Woman costume on Twitter without realizing

that her nipple wanted to take a peek to see what the wonder woman was up too. Once the birdies started tweeting about the nip slip

Jenner then noticed the wardrobe malfunction and deleted the picture from her account. However our favorite Kardashian Diva Khloe daughter to Jenner would then re-shared it with her close to 8 million
followers,
tweeting, and "Hi nips. That's my mom."
This is too funny lol. Poor Jenner did not know her nip was lashing out at wonder woman. Snapback:
Jenner recently went under the knife to
re-do her breast augmentation

from 1989.
Kris look like your new boob job just may be too much for wonder woman to handle.
Like if the Kardashian wasn't getting enough attention already...

*Diva Snap* to the Wonder Boob...Pop those fingers!
Watch the Wonder Woman Nip slip Video:
Leave comments Below